Aluminum Foil
Aluminium foil is aluminum prepared in thin metal leaves with a thickness of less than 0.2mm (7.9 mils); thinner gauges down to 4 micrometers are also commonly used. Standard household foil is typically 0.016 mm (0.63 mils) thick, and heavy-duty household foil is typically 0.024 mm (0.94 mils). And the air conditioner foil can be thinner than 0.0047mm, and some food foil thinner than 0.002mm. The foil is pliable and can be readily bent or wrapped around objects. Thin foils are fragile and are sometimes laminated with other materials such as plastics or paper to make them stronger and more useful. It's used industrially for a variety of purposes, including packing, insulation, and transportation. At home, people use aluminum foil for food storage, to cover baking surfaces, and to wrap foods, such as meats, to prevent them from losing moisture while cooking.
Regardless of your demand, CHAL Aluminium Corporation will provide specific high-quality aluminum foil products that suit your needs. Whether it is aesthetic changes or excellent mechanical properties, we will provide you with precise aluminum foil! Contact us now to learn more about our aluminum foil.
Product Details of Aluminum Foil
Product Name
Aluminium foil
Alloy/Grade
1050, 1060, 1070, 1100, 1200, 2024, 3003, 3104, 3105, 3005, 5052, 5754, 5083, 5251, 6061, 6063, 6082, 7075, 8011 8079, 8021
Temper
F, O, H, T
MOQ
5T for customized, 2T for stock
Thickness
0.014mm-0.2mm
Packaging
Wooden Pallet for Strip & Coil
Width
60mm-1600mm
Delivery
15-25days for production
Length
Coiled
ID
76/89/152/300/405/508/790/800mm, etc.
Type
Strip, Coil
Origin
China
Standard
GB/ASTM ENAW
Loading Port
Any port of China, Shanghai & Ningbo & Qingdao
Surface
Mill Finish
Delivery Methods
1. By sea: Any port in China2. By train: Chongqing(Yiwu) International Railway to Middle Asia-Europe
Certificates
ISO, SGS
Parameters of Aluminum Foil
| | |
| --- | --- |
| Property | Value/Comment |
| Specific gravity | 2.7 |
| Weight | At 6.35 µm foil weighs 17.2 g/m2 |
| Melting point | 660°C |
| Electrical conductivity | 37.67 m/mm2d (64.94% IACS) |
| Electrical resistivity | 2.65 µΩ.cm |
| Thermal conductivity | 235 W/m.K |
| Thickness | Foil is defined as metal measuring 0.2mm (or 200 µm and below) |
How Does Aluminum Foil Made?
Aluminum foil is produced by rolling sheet ingots cast from molten billet aluminium, then re-rolling on sheet and foil rolling mills to the desired thickness, or by continuously casting and cold rolling. To maintain a constant thickness in aluminium foil production, beta radiation is passed through the foil to a sensor on the other side. If the intensity becomes too high, then the rollers adjust, increasing the thickness. If the intensities become too low and the foil has become too thick, the rollers apply more pressure, causing the foil to be made thinner. The rolls of aluminum foil are then slit on slitter rewinding machines into smaller rolls. Roll slitting and rewinding are essential parts of the finishing process.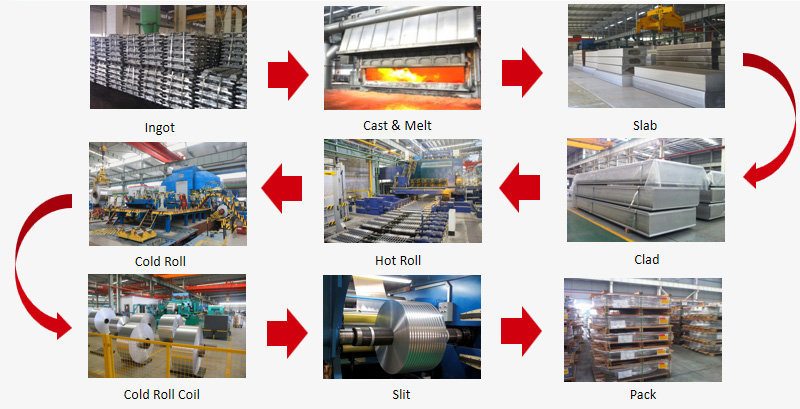 Classification of Aluminum Foil
Aluminum foil classified by thickness:
T<001 – light gauge foil (also called double zero foil)
1≤ T ≥0.001– medium gauge foil (also called single zero foil)
T ≥0.1mm– heavy gauge foil
Aluminum foil classified by composite material:
Flux clad aluminum foil
Zinc coated aluminum foil
Bare aluminum foil
Aluminum foil classified by alloy grade:
1xxx series: 1050, 1060, 1070, 1100, 1200,1350
2xxx series: 2011, 2024
3xxx series: 3003, 3104, 3105, 3005
5xxx series: 5052, 5754, 5083, 5251
6xxx series: 6061
8xxx series: 8006, 8011, 8021, 8079
Aluminum foil classified by application:
● Aluminum Foil Coil For Fin Material
● Aluminum Clad Foil For Heat Transfer
● Aluminum Foil For Clad Tube Material
● Air-conditioner Foil
● Battery Aluminum Foil
● Tape Aluminum Foil
● Cable Aluminum Foil
● Pharmacy Aluminum Foil
● Electronic Tag Aluminum Foil
● Honeycomb Aluminum Foil
● Household Aluminum Foil
● Electronic Aluminum Foil
● Packaging Aluminum Foil
● Container Aluminum Foil
● Hydrophilic Aluminum Foil
● Food Aluminum Foil
How To Choose Aluminum Foil Grade?
When we choose aluminum, it is important to note that choosing the right alloy is directly dependent on the properties and the specific use scenario. Before you purchase aluminium grade, it is vital to pay attention to the flowing properties:
Tensile Strength
Thermal Conductivity
Weldability
Formability
Corrosion Resistance
Applications of Aluminum Foil
Aluminum foil can be used for a wide range of applications:
Automobile application
Heat transfer (fin material, weld tube material)
Packaging
Packaging
Insulation
Electromagnetic shielding
Cooking
Art and decoration
Geochemical sampling
Ribbon microphones
Advantages of Aluminum Foil
Aluminium foil has a shiny metallic luster, decorative.
Non-toxic, tasteless, odorless.
Relatively lightweight, the proportion is only one-third of iron, copper.
Full extension, thin, low weight per unit area.
Blackout good, reflective rate of 95%.
Protection and strong, so the package is less susceptible to bacteria, fungi, and insect infringement.
High and low-temperature stability, temperature -73 ~ 371 ℃ without deformation sizing.
Order Process of Aluminum Foil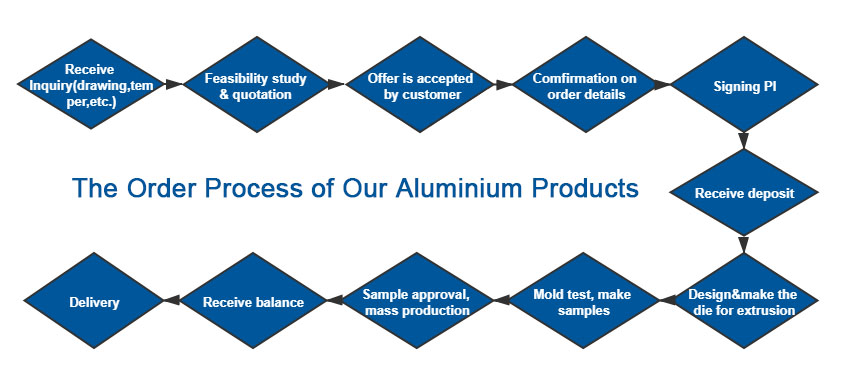 Why Use Aluminum Foil?
Aluminum foil is prepared in thin sheets and used in a wide range of applications, from everyday household foil to heavy-duty, heat-resistant industrial foil rolls. Aluminium foil is extremely pliable and can be bent or wrapped around objects with ease. Typical finishes are available in pack rolled (one side bright/one side matte), two sides polished, and mill finish. Millions of tons of aluminum foil are used throughout the world to protect and package foods, cosmetics, and chemical products. Aluminum is a durable and easily used material, making it an ideal option for several industrial applications.
How Do I Know Which Aluminum Foil To Use?
Standard Aluminium Foil – Great for wrapping lighter individual items and covering containers for storage. Our aluminum foil is 0.0005 – 0.0007 thick.
Heavy Duty Aluminium Foil – Is used in cooking situations for lining pans and cooking sheets. Great for moderate heat. The CHAL heavy-duty foil is 0.0009 thick.
Extra Heavy Duty Aluminium Foil – Ideal for high heat situations and heavy wrapping situations. Great for lining grills and coming in direct contact with flames. To be used for wrapping heavy meats such as briskets and slabs of ribs. The CHAL extra heavy-duty foil is 0.0013 thick.
Is It Safe to Use Aluminum Foil?
Aluminum is one of the most abundant metals on earth. It's naturally occurring in most foods, including fruits, vegetables, meats, fish, grains, and dairy products. Besides, some of the aluminum you eat comes from processed food additives, such as preservatives, coloring agents, anti-caking agents, and thickeners.
Regardless, the aluminum content of food and medication isn't considered a problem, as only a tiny amount of the aluminum you ingest is absorbed. The rest is passed in your urine feces. Furthermore, in healthy people, absorbed aluminum is later excreted in your urine.
So, the small amount of aluminum you ingest daily is considered safe.
Equipment For Making Aluminum Foil
3300mm + 2800mm "1+1" hot mill
MINO auto control system imported from Italy, with high machining accuracy (thickness tolerance±0.2mm).
High rolling force on 3300 rough hot rollings, to realize the rotated rolling with excellent control of thickness and flatness.
The auto control system enables precise machining on 2800 finishing rolling.
Able to operate separately to improve efficiency and reduce cost.

2800mm Cold Roll Machine
The oil cold rolling mill of aluminum alloy plate and strip which was designed and refitted by Italy Mino has abilities of large rolling force, wide width cold rolling, plate finishing, and roughening rolling.
By adopting the latest technology coupled with computer simulation and finite element method, the maximum rolling force can reach 3000 tons and the maximum rolling width can reach 2600mm.
It is the only ultra-wide all-in-one plate and coil machine in domestic can compare with SWA's 1600mm mill and Alcoa's 2600mm mill.
Cold Roll Mill
From ACHENBACH. Electrical drive, AGC, and AFC system integration from MINO Italy. Supporting with gauge tester and BETA laser velocimeter well control the accuracy, to ensure the thickness tolerance and flatness requirements.
Disc scissor frame and blade imported from Germany, to guarantee the shearing precision, which can well meet the requirements of width tolerance and edge burr rate.
The nitrogen-protected annealing furnace is imported by a German junker company, which can guarantee surface quality.
Why Choose Us For Aluminum Foil?
Pure primary ingot.
Accurate dimensions and tolerance.
High-quality surface. The surface is free from defects, oil stains, waves, scratches, and roll marks.
High flatness.
Tension-leveling, oil-washing.
With decades of production experience.


Quality Control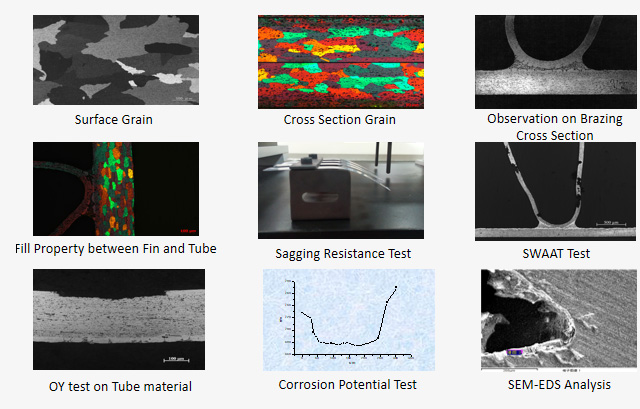 Market Distribution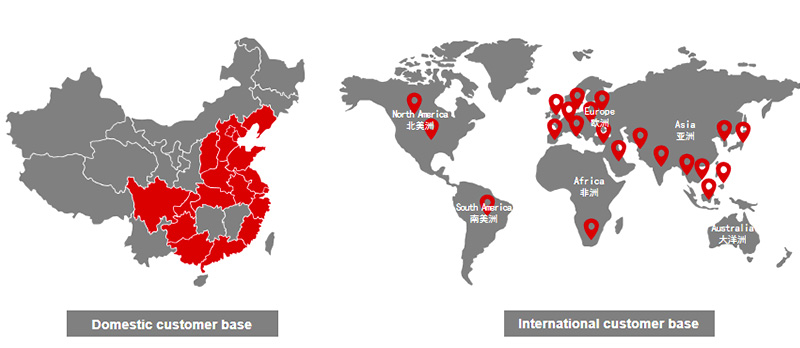 Supply Ability
200000/Tons Per Month
Packaging
Our products are packed and labeled according to the regulations and customer requests. Great care is taken to avoid any damage which might be caused during storage or transportation. The standard export packaging, plastic film, or craft paper is covered. A wooden case or wooden pallet is adopted to protect products from damage during delivery. In addition, clear labels are tagged on the outside of the packages for easy identification of the products and quality information.


Partners

---