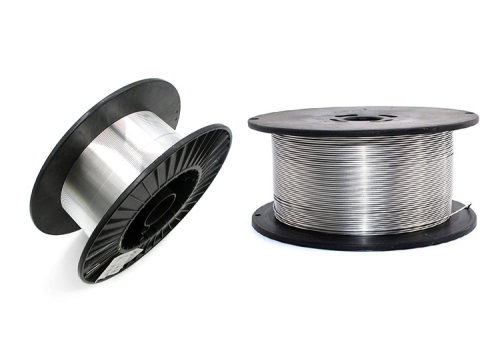 Aluminum Alloy Magnesium Wire
CHAL Aluminium Corporation is a professional manufacturer and supplier of Aluminium Magnesium Alloy Wire with high quality and reasonable prices. Besides aluminium magnesium alloy wire(Al-Mg Alloy Wire), we are also supplying aluminum flat wire, aluminum alloy wire, aluminum cable wire, aluminum brazing welding wire, and aluminum flux cored brazing wire.
Aluminum wire is manufactured using high-quality aluminum and ultra-modern machinery. Our clients widely applaud our provided wire for its excellent features such as high strength, high precision, and long-life service. This wire is available in various sizes in accordance with the requirement of our clients.
What is Aluminum Alloy Magnesium Wire?
Aluminium Magnesium Alloy is one of the typical aluminum wire coating materials. The addition of manganese to aluminum increases strength somewhat through solution strengthening and improves strain hardening while not appreciably reducing ductility or corrosion resistance. The major composition of Al-Mg alloy wire is aluminum. A small amount of magnesium is added to enhance the strength. With excellent anti-corrosion properties, lightweight, low density, good heat radiation, and strong resistance to pressure, it can meet 3C products' requirements, which demand high integration, miniaturization, electromagnetic shielding, etc. Its hardness is several times bigger than glass wire, but the weight is only 1/3. Now it is widely used in the waterproof and shielding layer of cable or outer conductor of AN.

Products Details of Aluminum Alloy Magnesium Wire
1. Specifications of Aluminum Alloy Magnesium Wire
Aluminum grade: 5056, 5154, etc.
Diameter: 0.12mm – 10.25mm
Tensile strength: 220MPa – 345MPa
Electrical resistance: ≤0.054 Ω
Elongation at break: ≥6%
Surface treatment: oxidized
Storage and transportation: according to GB 3199, it shall be stored in a dry and clean warehouse, get rid of heat source exceeding 37℃.

2. Applications of Aluminum Alloy Magnesium Wire
CCAM stranded wire and parallel wire are widely used for: high-frequency signal transmission, leak spilled cable inner conductor, network cable inner conductor, subtle coaxial cable inner conductor, conductive materials of the cable TV coaxial cable, flexible RF coaxial cable inner conductor, computer cable, control cable, and other data cables inner conductor.
Aluminum Magnesium Alloy Wire is used to braid wire as a flexible cord for the connection of electric devices and electrical equipment
Used in shied wired tubes to prevent electric waves
Used in various kinds of CATV coaxial cable, RF cable, date cable, computer cable, electronic magnetic cable, etc.
The petrochemical industry
Hydraulic electric engineering
Port and pier
Water supply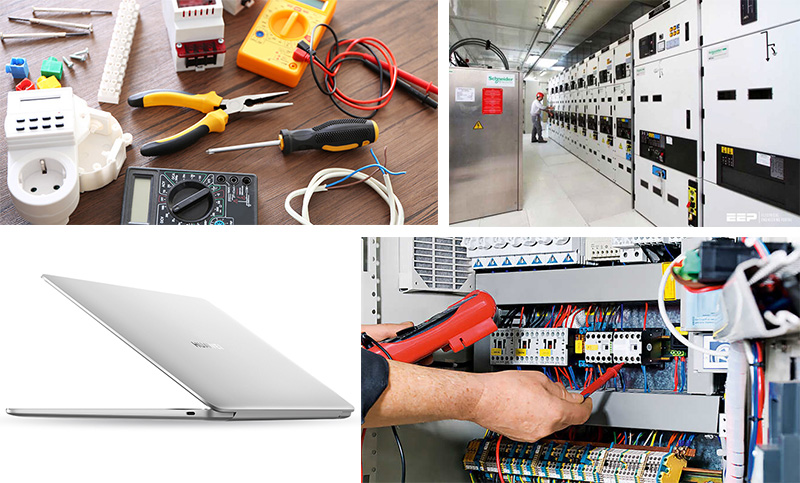 3. Features of Aluminum Alloy Magnesium Wire
Lightweight
Low density
Good heat dissipation
Strong pressure resistance
High electrical resistivity
Good corrosion resistance under high temperature
4. Standard Products of Aluminum Alloy Magnesium Wire

Diameter: 1.62 mm (14 ga); 2 mm (5/64 in); 2.0 mm (0.079 in); 2.3 mm (11 ga); 2.5 mm (0.098 in); 3.2 mm (1/8 in); 4.0 mm (0.157 in); 4.8 mm (3/16 in)
Aluminium Magnesium Wire – Standard Products
AL025130
Aluminium/Magnesium Wire,
Diameter:0.4mm, Temper:Annealed
AL215140
Aluminium/Magnesium Wire,
Diameter:0.4mm, Temper:As Drawn
AL215150
Aluminium/Magnesium Wire,
Diameter:0.5mm, Temper:Annealed
TSW1367 Aluminum Magnesium Alloy Wire (Al-Mg Alloy)
| | |
| --- | --- |
| Catalog No. | TSW1367 |
| Size | Φ1.6mm-Φ4.8mm |
| Material | Aluminium Magnesium Alloy |
| Shape | Wire |
Order Process of Aluminum Magnesium Alloy Wire (Al-MG Alloy Wire)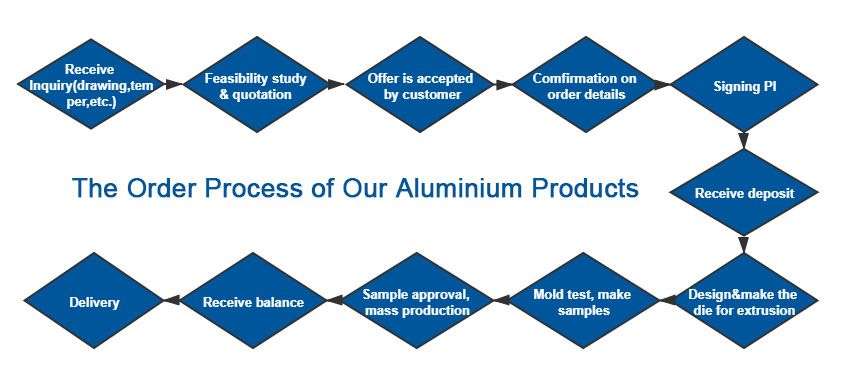 Supply Ability of Aluminum Magnesium Alloy Wire
1000 Tons per month
Packaging & Delivery of Aluminum Magnesium Alloy Wire
15kg, 20-40kg, 60kg, 80-100kg, or as required.
Our product is clearly tagged and labeled externally to ensure efficient identification and quality control. Great care is taken to avoid any damage which might be caused during storage or transportation.
Port: Shanghai, Qingdao.
Lead Time: It depends on the quantity, generally within 15-20 days after the first payment or LC is received.
We accept T / T, and L / C.
Why Choose Us for Aluminum Magnesium Alloy Wire?
We will reply to your inquiry within 24 hours.
We have a strong and enthusiastic sales team with high professionalism who can serve you in an effective way.
We have a strict quality/inspection control system to ensure the quality of our products.
We offer favorable aluminium magnesium alloy wire and a great competitive price at high quality.
We offer fine packing to protect the products before shipping.
We are certified by ISO9001:2008 quality management system, SGS, and mechanical and electrical product standards.
FAQ
Other Aluminum Wire Recommendations