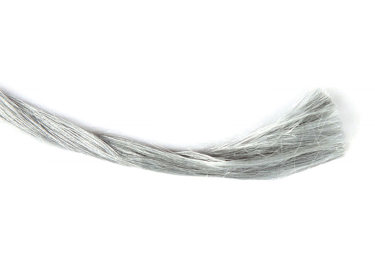 Aluminum Fiber
Up to 99.999% of aluminum is finely finished to the fiber with less than 5μm of diameter, which can be introduced to raw materials of modified and composite materials.
Aluminum fiber can be employed as the raw material of modified and composite materials, and modified plastics.
What is Aluminum Fiber?
Aluminum fiber is a kind of silver-white metallic fiber, composed of yarns of parallel filaments of aluminum with numerous applications. It is usually used in the manufacture of friction materials. Aluminum fiber is generally available in most volumes.
Aluminium fiber not only has all the inherent advantages of metal materials but also has some special properties of non-metallic fibers. The metal fiber surface area is very large, making it have extraordinary effects on internal structure, thermal resistance and melting point, and good thermal conductivity, electrical conductivity, flexibility, and oxidation resistance.
Aluminum fiber is made of high-purity aluminum, and the purity is as high as 99.99%, the diameter can be less than 5μm. Aluminum fiber can be mixed with plastics and other materials to achieve better performance. It is widely used in modified materials and composite materials, such as modified plastics.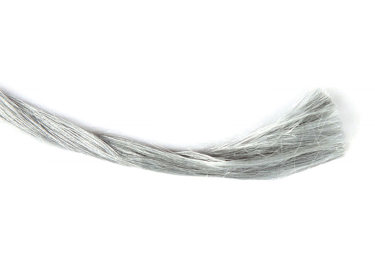 The Characteristics of Aluminum Fiber
Density: 2.71g/m³
Appearance: Silvery
Melting point: 660°C
Boiling point: 2467°C
Thermal Expansion: 23. 1μm/mK @ 25°C
Poisson Ratio: 0.35
Vickers Hardness: 167 Mpa
Thermal Conductivity: 2.37W/cm
Electronegativity: 1.5 Paulings
The Usage of Aluminum Fiber
Modified plastics for LED light.
Modified plastics for laptop shells.
Electrostatic shielding layer of precision communication equipment.
Electrical shielding layer of Communication cable.




The Advantages of Aluminum Fiber
Seamless, providing stronger thermal conductivity.
Smaller spacing can accommodate more skiving fins.
A larger heat dissipation surface.
Typical Aluminum Fiber Products
Production Process of Aluminum Fiber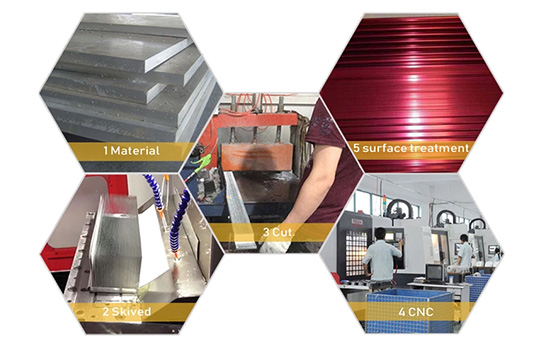 Order Process of Aluminum Fiber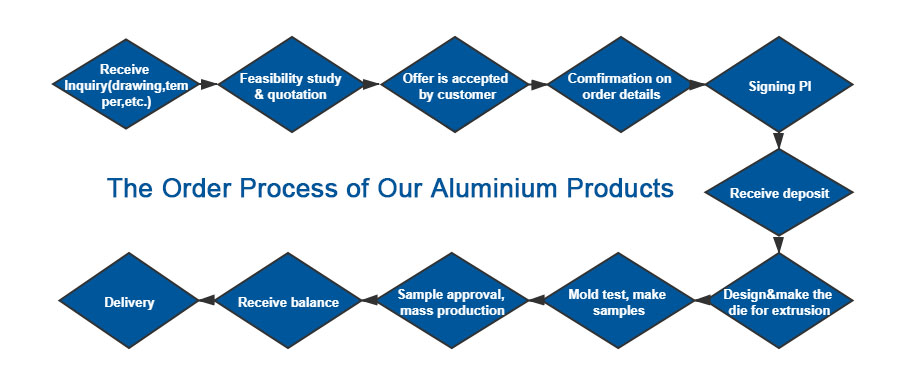 Packaging & Delivery of Aluminum Fiber
Packaging Details
Usually carton packaging, customizable according to demand.
International shipping around the world
All the aluminum fibers can be shipped worldwide by sea, by air, or by international express logistics via DHL, FEDEX, UPS. You are welcome to get a free quotation by filling up the form with name, email, detailed address, product, and requirements, we will shortly contact you with the full information including the most suitable delivery method (fast, secure, discreet) and freight.
Our Services of Aluminum Fiber
Advanced production and testing equipment.
Professional manufacturer, 100% tested.
Full compliance with ISO 9001: 2008 quality management.
Our company has an experienced professional team.
Provide reliable solutions and satisfactory services.
Warmly services with careful attention.
We can reply to your specific inquiry within 24 hours.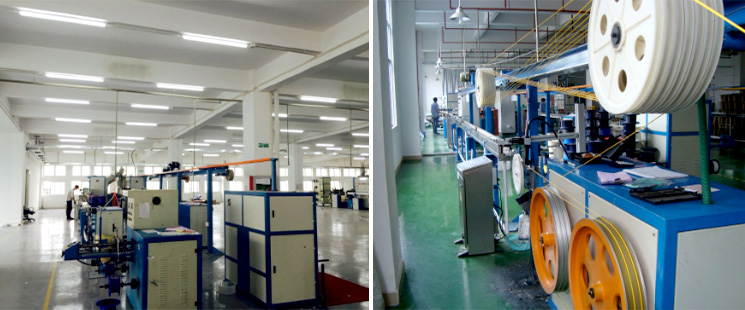 FAQ
Company Profile
CHAL Aluminium Corporation is committed to providing innovative aluminum solutions with higher performance, quality, and value fabrication service. We never stop seeking continuous innovation in material, processing, equipment, and application, as well as constant improvement in the procedures, quality, and delivery. Since 2010, CHAL has successfully developed high-precision aluminum ultra-fine fiber, aluminum fiber for cable, aluminum fiber wire, aluminum capillary tube (small diameter tube) and puts these products into the market in 2011, our quality is highly regarded by customers.
Difference between aluminum fiber and carbon fiber
Aluminum fiber is a metal, and alloys are made in conjunction with other metals.
Carbon fiber is also used in conjunction with fiberglass, and used for manufacturing racing cars.
Aluminium fiber is heavier and may corrode, ductile, good conductor and bends easily.
Carbon fiber is lightweight and does not bend, but it can shatter.
Aluminum fiber can resist high and low temperatures compared to carbon, which can shatter in colder climates and deform at higher temperatures.
Other Q&A
Q: Is aluminum fiber stronger than carbon fiber?
A: Carbon fiber has a specific tensile strength of 11, 719 times that of aluminum fiber – roughly the same as the value we already knew. So carbon fiber is roughly 40% lighter than aluminum (per unit volume), and at the same time, roughly 10 times stronger (per unit volume).
Q: Which aluminum alloy is the strongest?
A: 5052 aluminum is the highest-strength alloy of the more non-heat-treatable grades. Its resistance to fatigue is better than most grades of aluminium. Alloy 5052 has a good marine atmosphere corrosion resistance to saltwater and excellent workability.
Other Aluminum Product Recommendations