Aluminum Wire
Existing copper conductors are being replaced globally, and many companies tend to use aluminum wires when building new power lines, especially in the field of low-voltage lines.
Aluminum wire is widely used in high-frequency signal transmission, leakage cable inner conductor, network cable inner conductor, thin coaxial cable inner conductor, the conductive material of cable TV coaxial cable, radio frequency coaxial cable inner conductor, computer cable, control cable, and The inner conductor of other data cables.
CHAL Aluminium Corporation is a professional supplier of Aluminium Alloy Wire with high quality, and the aluminum wire price is reasonable. Our products have excellent economic performance as well as excellent mechanical performance and safety.
Features of Aluminum Wire
The use of aluminium cables also has significant economic effects. First, aluminum is much cheaper than copper, and second, aluminum has a higher electrical conductivity and can use the same infrastructure to transmit more electricity. With the continuous growth of global power consumption, the grid cannot handle the existing load, the number of overloads and faults is also increasing, and the construction of new power lines is much more expensive than cable replacement.
Aluminum wire has excellent anti-corrosion performance, lightweight, low density, good heat dissipation, and has strong pressure resistance. It can meet the requirements of 3C products, which require high integration, miniaturization, electromagnetic shielding, etc. Aluminum provides a better conductivity/weight ratio than copper. Therefore, Aluminium is also used for power grid wiring, including overhead transmission lines and local distribution lines, as well as power wiring for some aircraft.
Applications of Aluminum Wire
If aluminum is used as a conductor material, its lower conductivity requires about one-third of the wire size of copper wire. The insulating material used with the wire plays a vital role in performance, and the aluminum wire can have the same current-carrying capacity as the H07RN-F copper wire. The larger wire diameter of aluminum is only disadvantageous in applications requiring close spacing (for example, when installed in a densely packed control box).
Regarding weight, the fact of Aluminium is self-evident. As a raw material, Aluminum is about 70% lighter than copper. This helps to reduce the weight of all components in many application areas. Naturally, when used in cables, the lower weight makes it easy to install. For a long time, high-voltage lines were made of Aluminium. The lighter weight greatly reduces the pulling force exerted on the wires and masts. However, even industries such as automobile manufacturing and aviation are turning to aluminum. Aluminum wire is as much as 60% lighter than a similar current-carrying copper wire.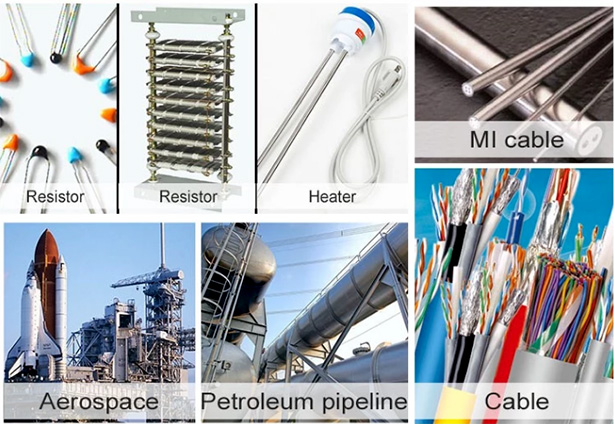 Order Process of Aluminum Wire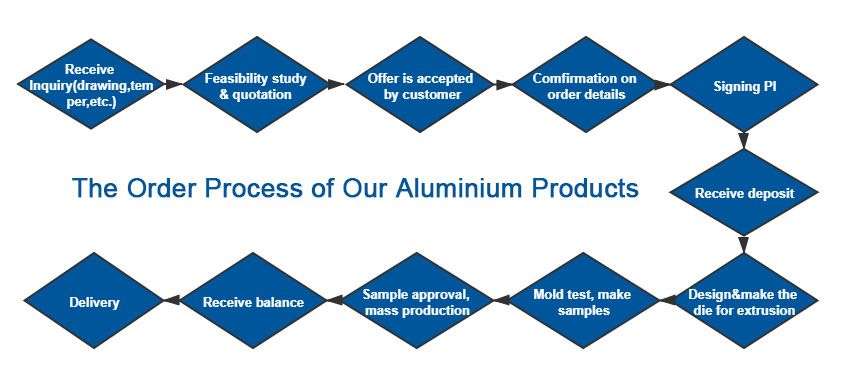 Packing & Shipping of Aluminum Wire
About Packing:
5kg, 20-40kg, 60kg, 80-100kg, or as required.
Our products are clearly marked and labeled externally to ensure effective identification and quality control. Please be extra careful to avoid any damage during storage or transportation.
Port: Shanghai, Qingdao
Delivery time: It depends on the quantity, usually 7-15 days after the first payment or letter of credit is received.
We accept T/T, L/C.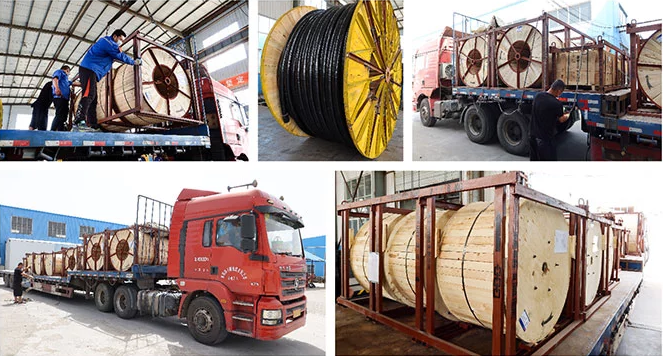 About Delivery: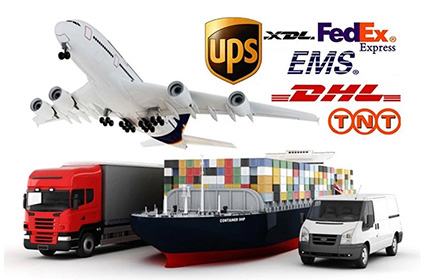 DHL/TNT/EMS/Aramex/ETC/FedEx and more.
For air shipment, please choose your favorite shipping method according to your requirement.
The shipping discount is different in different seasons and depends on different weight, we will choose the cheapest and safest way according to your quantities.
Normally, it will take around 7~15 days from China to the destination country. Please note that some remote places will need more days.
Our Service of Aluminum Wire
As a manufacturer, we are a company that integrates factory production with trade and sales.
We have more than ten years of history. In addition, we have a mature sales system that can provide customers with professional services.
Our products have passed ISO, CE, SGS certifications.
We can design and manufacture products according to the required size and specifications according to the needs of different customers.
We accept customized logo printing.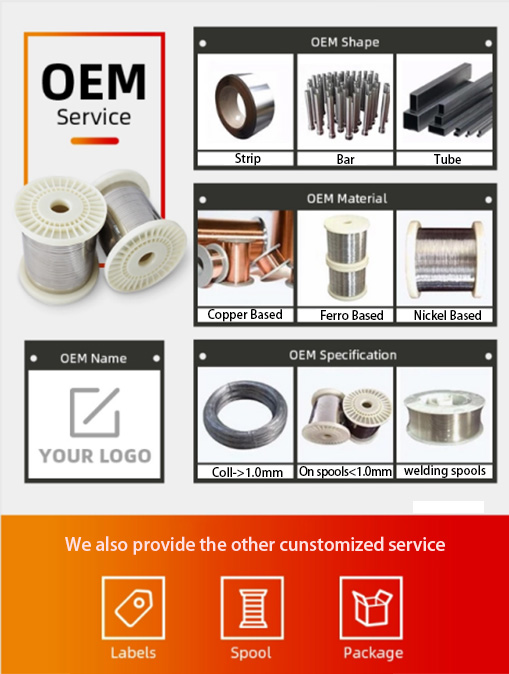 Other Aluminum Product Recommendations