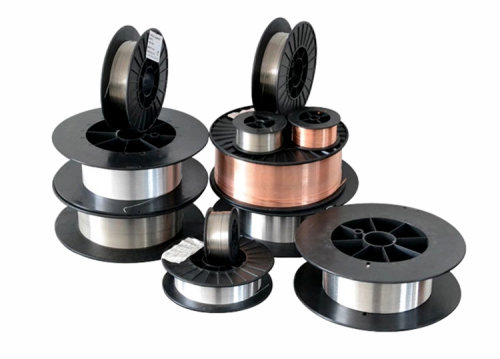 Aluminum Brazing Welding Wire
Flux Cored Aluminium Brazing Welding Wire is a kind of aluminum-silicon solder with aluminum flux (potassium fluoro aluminate and other active agents). It is mainly used for flame brazing aluminum and aluminum alloy, and melting temperature of 582-640 degrees, no need to add flux when welding. Besides, it can effectively reduce defects such as pores and inclusions generated during welding, no need to clean after welding and reduce welding time. So it is the brazing material used for cooling aluminum radiators, aluminum air conditioning pipes, aluminum bicycle frames, automotive air conditioning, and other industries. This wire is suitable for brazing components of various grades.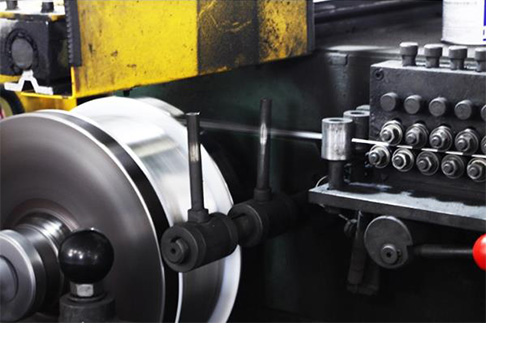 CHAL Aluminium Corporation has more than 14 years of experience in supplying welding materials. We are specialized in manufacturing all kinds of welding materials and fittings such as aluminum brazing welding wires, aluminum flux-cored brazing wires, mild steel welding wires, submerged arc welding wires, argon arc welding wires, TIG rods, flux-cored wires, and aluminium/aluminum alloy welding wires.
We developed a range of welding wires to cover our customers' needs. And also, our research and development teams work in close cooperation with our customers to develop tailor-made aluminum brazing welding wire according to their special needs.
Main Features of Aluminum Brazing Welding Wire
It can be divided into the flux-cored wire with seam and seamless flux-cored wire.
Suitable for welding or surfacing welding alloy with high strength, good forge ability & good corrosion resistance.
Seamed flux-cored wire of the finished silk copper plating processing, can be in the process of welding wire custody moisture-proof performance and conductivity was better than having a seam in the process of welding flux-cored wire.
With lower melting temperature, no extra flux is needed increasing productivity and fixed flux/filler metal ratio.
With full & smooth welding effect. It has the feature of internal powder, great weldability and corrosion resistance, high thermal conductivity, high electric conductivity, and excellent processing performance.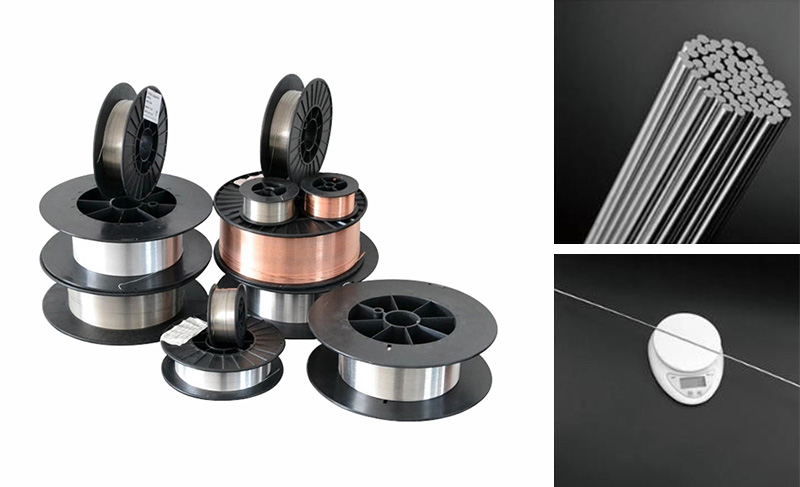 Application Areas of Aluminum Brazing Welding Wire
Aluminium-copper brazing
Aluminium-aluminium brazing
Automatic brazing
HVAC&R
General metal
Heat exchangers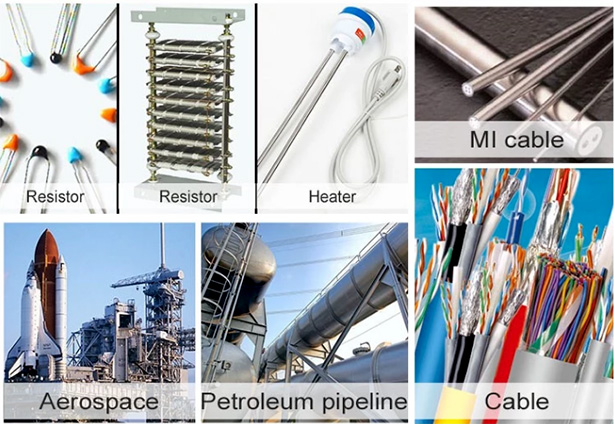 Specifications of Aluminum Brazing Welding Wire
0.8mm, 1.0mm, 1.2mm, 1.6mm, etc.
HZ No.
Melting Range (ºC)
Chemical Composition %
Flux %
Aluminium
Silicon
Zinc
HZ-Al12
577-582
88
12
–
K3AlF6-KAlF4
HZ-Al02
380-410
2
–
98
AlCsF4
HZ-Al22
350-450
22
–
78
AlCsF4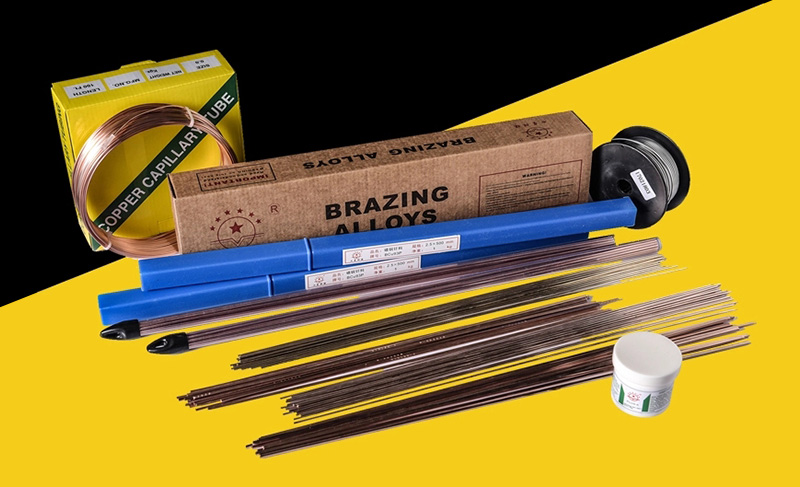 GB/T ER50-6 DIN SG2 JIS YGW12
AWS ER70S-6 BS A18 EN G3Si1
Package
Specification
Wire Tray
Weight
Φ1.0~1.6mm
D100mm D200mmD270mm D300mmK300mm
1kg 5kg 20kg 250kg
Wire Chemical Composition(%)
C
Mn
Si
P
S
Cr
Ni
Cu
0.06~0.15
1.40~1.85
1.80~1.15
≤0.025
≤0.035
–
–
≤0.50
Deposited Metal Mechanical Properties
Yield Strength σ0.2(Mpa)
Tensile Strengthσb(Mpa)
Elongationδ5%
AKV Imapact Energy(J)(-40℃)
≥420
≥500
≥22
≥90
Diameter of Wire(mm) Welding Current(A)
Φ1.0
Φ1.2
Φ1.4
Φ1.6
40~140
50~220
80~350
120~450
Matters Needing Attention for Aluminum Brazing Welding Wire:
Wire into the plant must be stored in dry conditions, can not open-wire reel waterproof package.
Welding shall be removed before welding surface oil, rust, water, and other impurities.
The CO2 gas protection, CO2 gas purity 99.98%.
CO2 welding protective gas flow rate should be controlled at 20~25L/min.
Wire extension length should be controlled in the range of 15~25mm.
How to Order Our Aluminum Brazing Welding Wire?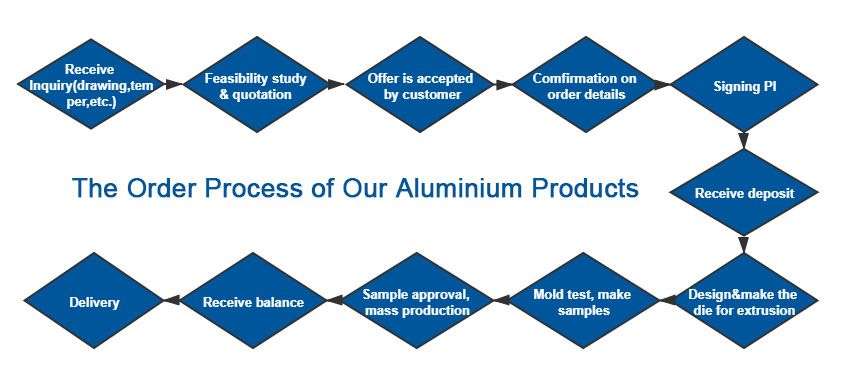 Package and Delivery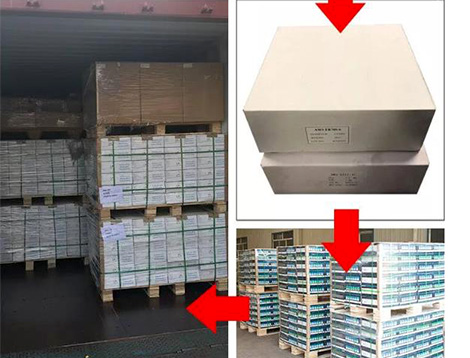 Place of Origin: China
Supply Ability: 500 tons per year
Packaging Details: Carton and pallet; 15kg, 5kg, 1kg/box (MIG), 5kg/box (TIG).
Certificate: ISO9001: 2008, CE, TUV
Type: Wire/Rod
Flux Content: 20%-28%
Port: Shanghai, Ningbo, Qingdao
Lead Time:
| | | |
| --- | --- | --- |
| Quantity(Kilograms) | 1 – 1000 | >1000 |
| Est. Time(days) | 15 | To be negotiated |
Advanced Equipment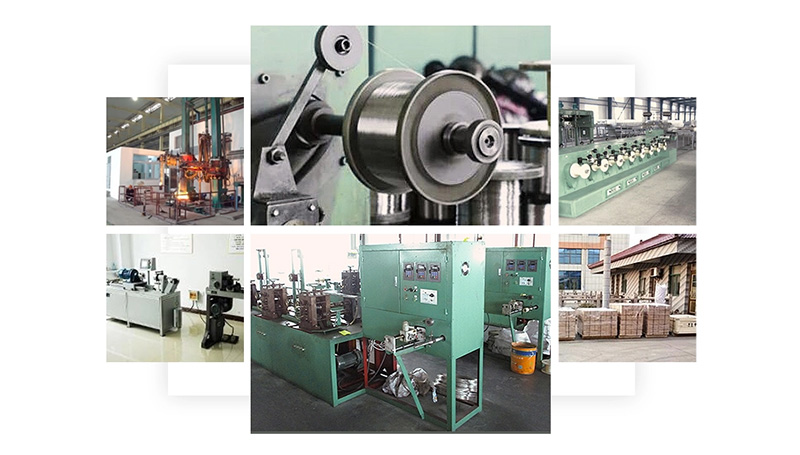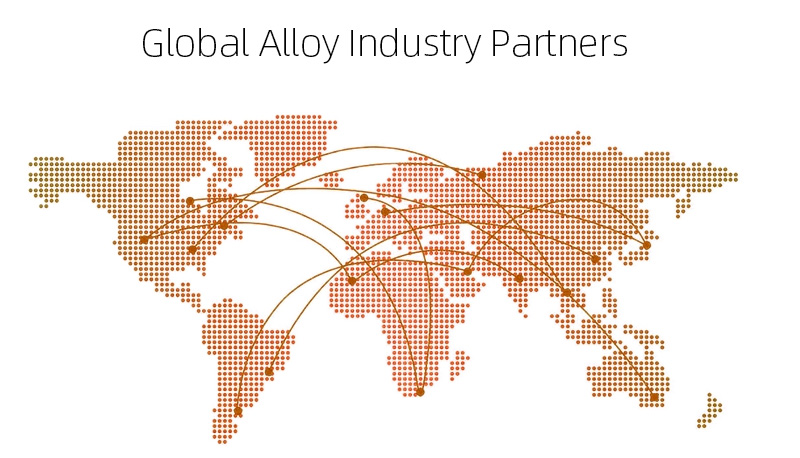 At present, we have 1000 customers worldwide, spreading across Southeast Asia, Europe, America and other countries and regions.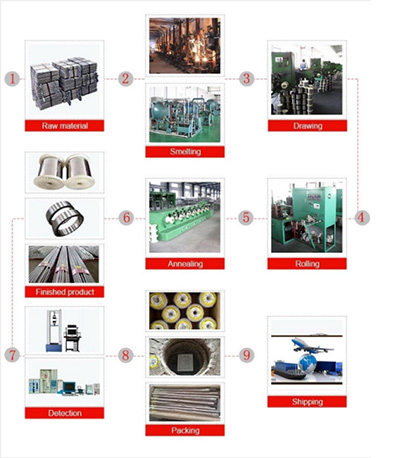 1. Raw material
2. Smelting
3. Drawing
4. Rolling
5. Annealing
6. Finished Product
7. Detection
8. Packing
9. Shipping
Customized Service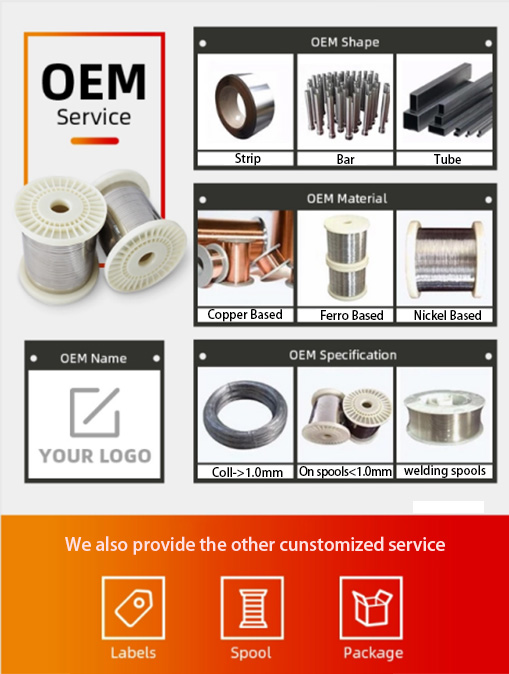 FAQ
Company View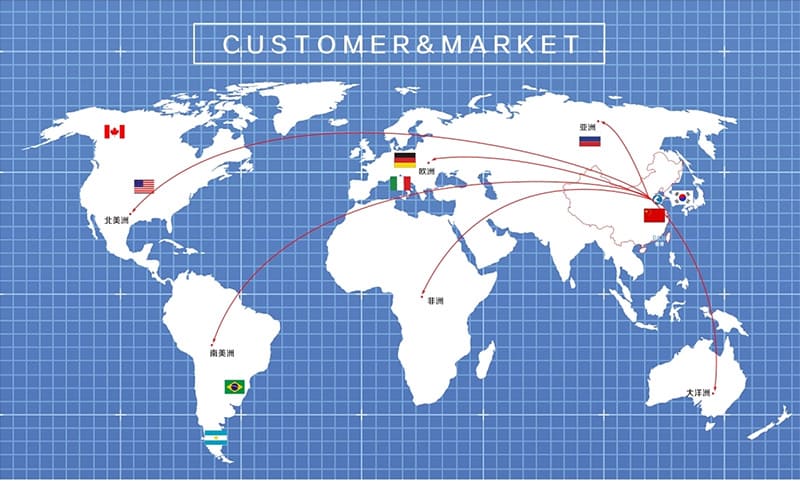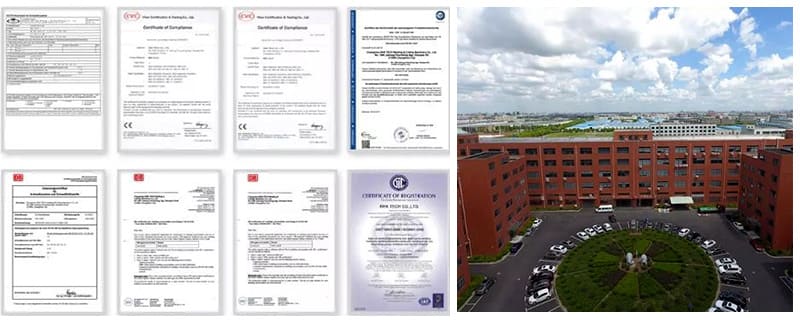 Other Aluminum Wire Recommendations