Drawn Aluminum Tube
Drawn Aluminum Tubes/Profiles Introduction
Precision-drawn aluminum tubes are the lightweight solution for standard heat exchangers manufactured with mechanically expanded round tubes, flat oval tubes, and other shapes of the tube as customized specifications.
The high-precision drawn aluminum tube (also called aluminum cold drawn tube) is widely used for heat exchangers, including aluminum round tube, internal thread tube (inner grooved tube), seamless collector tube (header pipe), old drawn aluminium tube, seamless drawn aluminum tube, capillary tube, peanut tube, etc. It is the key material for terminal products, such as home and commercial air conditioning evaporators and condensers, automobile air conditioning evaporators, radiator condensers, water tanks, etc.
CHAL Aluminium Corporation is a fully integrated aluminum company that provides all kinds of aluminum products and technical solutions. The extrusion and drawn tube project started in 1998, CHAL is a high-tech enterprise specializing in the R&D and production of high precision aluminium drawn tube and profiles. We have advanced equipment, and adopt advanced extrusion and drawing technology, CHAL is committed to providing innovative aluminum solutions with higher performance, better quality, and valued fabrication service.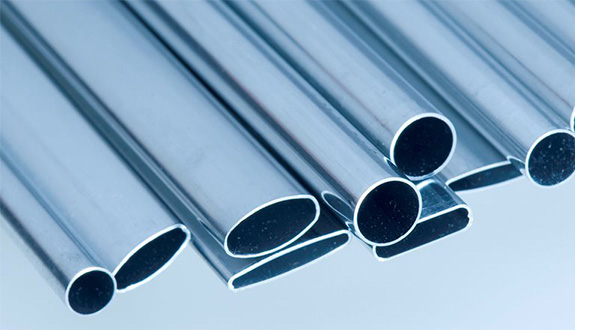 Products Category of Drawn Aluminum Tube
Round Aluminum Drawn Tube
Drawn Flat/Oval Tube
Aluminum Inner Grooved Tube(Internal Thread Tube)
Aluminum Capillary
Aluminum Peanut Tube
Aluminum Drawn Profiles (plate and bar profiles)
The Order Process of Drawn Aluminum Tube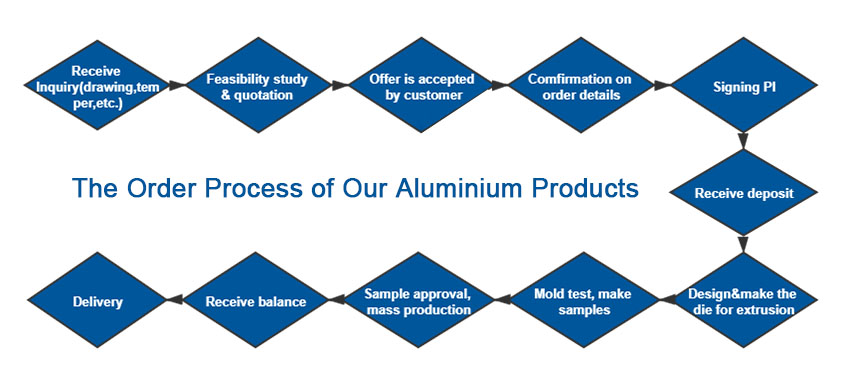 Applications of Drawn Aluminum Tube
HVAC/R: air conditioner, refrigeration, and another cooling system, (heat exchanger, evaporator, condenser, air cooler, water tank)
Automotive: connection tubing, car engine manifolds
Precision equipment
Solar thermal
Other industrial applications
Drawn Aluminum Tube Key Features
Lightweight
High heat transfer efficiency
Easy to form and bend
Low volume – high quality
Corrosion resistance
High precision and tight tolerances
High surface quality
Drawn Aluminum Tube Capacity
CHAL Aluminium Corporation is one of the biggest aluminum products manufacturers in China. We are the leading supplier of drawn aluminum tubes and profiles. The overall production capacity exceeded 10000T in 2019.
| | |
| --- | --- |
| Product Name | Annual Capacity |
| Round Aluminium Drawn Tube Smooth Round Tube | 5000T |
| Drawn Aluminum Flat/Oval Tube | 2000T |
| Aluminium Inner Grooved Tube Rifled tube & Straight inner-grooved tubes | 3000T |
| Aluminum Inner Grooved Tube Rifled Tube Helical Inner Grooved Tube | 1500T |
| Aluminium Inner Grooved Tube Straight Trough Tube Straight Inner Grooved Tubes | 1500T |
| Seamless Collector Tube and Al-Al Composite Tube (Include D Type and Square Type Header Pipe) | 2500T |
| Aluminium Capillary | 800T |
| Aluminium Peanut Tube | 500T |
| Aluminium Drawn Profiles (plate and bar profiles) | 1000T |
| Aluminium Fiber | 800T |
Meeting Your Process and Product Specifications
When you choose precision-drawn profiles from CHAL, you are provided with the following services
Designs tailored to your needs
Dimensions, tolerances, and tempers that meet your specifications
Coiled and cut-to-length solutions
Process simulation
Technical support
Main Advantages of Drawn Aluminum Tube
High precision and tight tolerances
Tailored designs
Optimal alloy composition for vacuum and CAB brazing process
TS 16949 certification
Manufacturing Procedures of Drawn Aluminum Tube
The manufacturing operation includes extrusion, cold drawing, zinc coating, and heat treatment(annealing), finishing dimension forming, degreasing and cleaning.
Quality Control
To get good quality, we must strictly control each step.
Raw material: we produce aluminum bars by ourselves, and detect each batch, ensuring that the aluminum bar is pure, free of impurities, and the chemical composition meets customer requirements.
Drawing and tooling: the importance of tooling is to ensure dimensional accuracy, through cold drawing to get high precision of dimension and tolerance.
Zinc coating: the tube with zinc spraying can greatly improve the corrosion resistance of aluminum tubes.
Annealing: through annealing, the tube will get better elongation and better bending performance.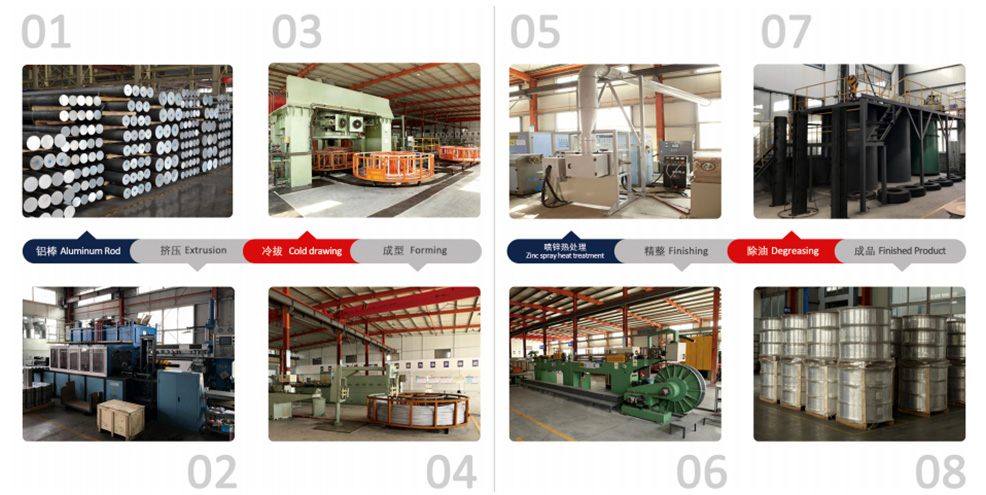 Other Aluminum Tube Recommendations