Composite Aluminum Tube (Al-Al Composite Tube)
CHAL Aluminium Corporation provides 2 kinds of aluminum composite tubes produced with different equipment and manufacturing technique.
One is high frequency welded composite tube. This composite tube adopts high-frequency welding technology, by welding the clad aluminum sheet into a composite aluminium tube.
The other one is extruded seamless tube. There are 2 extruded tubes with different diameters and using different alloys. The small one is made of 3003 or 6063 alumini\um alloy, and the bigger one is made of 4343 or 4045 alloys, and then insert the small tube into the bigger tube. Two kinds of alloy tubes are tightly and uniformly combined with cold drawing.
Composite Aluminum Tube (Al-Al Composite Tube) Introduction
Composite aluminum tube refers to Al-Al composite tube, making an additional layer of weldable aluminum smoothly attach to the ordinary tube. Generally, the internal material is 3003 or 6061, and the external layer is 4343 or 6063, so the two kinds of aluminium alloy are closely joint together. The additional layer makes tubes can be welded with other materials. This kind of composite aluminum tube is widely used as a condenser header pipe in the air conditioning heat exchanger field.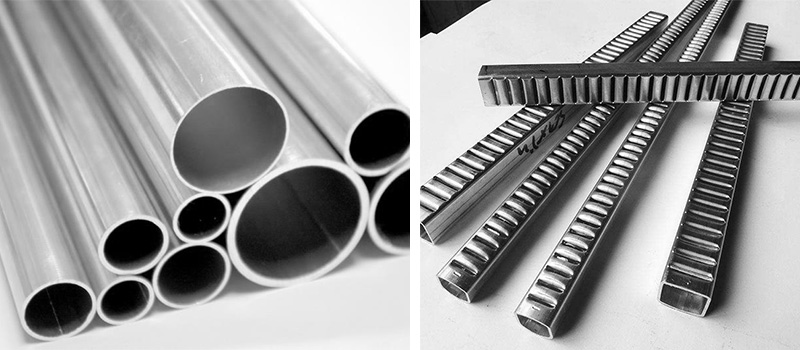 Composite Aluminum Tube Details
| | |
| --- | --- |
| Outer Diameter | Φ8 ~ Φ43 mm |
| Wall Thickness | 1.0 ~ 3.0 mm |
| T/ID | 3.0% ~ 8.0% |
| Base material | 3003, 6063 |
| Brazing layer | 4343, 4045 |
| Composite rate | 5% ~ 12% |
Composite Aluminum Tube Applications
This kind of aluminum composite tube is mainly used as a header pipe in a heat exchanger.
High-Frequency Welded Aluminium Flat Tube is widely used in the heat exchanger of auto radiators, intercoolers and oil coolers, the radiator of the engine cooling system, the heater or air conditioning system.
So does aluminum alloy seamless collector tube (base material is 3003 or 6063). The brazing material is 4045 or 4343, which is 5%-10% of the total thickness. The feature is uniformity, high bursting pressure and the stable quality of the heat exchange.
Advantages of Composite Aluminum Tube
Aluminum is a relatively soft alloy with remarkable formability. Aluminium tubing can be bent and formed readily and also has excellent weld performance applications.
Aluminium has a lightweight and high strength-weight ratio. Since aluminum provides about three times as much volume of metal per pound as steel products, it is the obvious choice when weight is a critical factor.
Aluminum is non-toxic. Excellent resistance to corrosion permits its use without protection in most environments.
Aluminium can be anodized to enhance its corrosion resistance, create a harder surface, and provide a decorative finish when the appearance is necessary.
Aluminum is nonmagnetic and has good thermal and electrical conductivity. The ability of the aluminium tube to transmit heat rapidly and efficiently makes it an ideal material for heat transfer processes.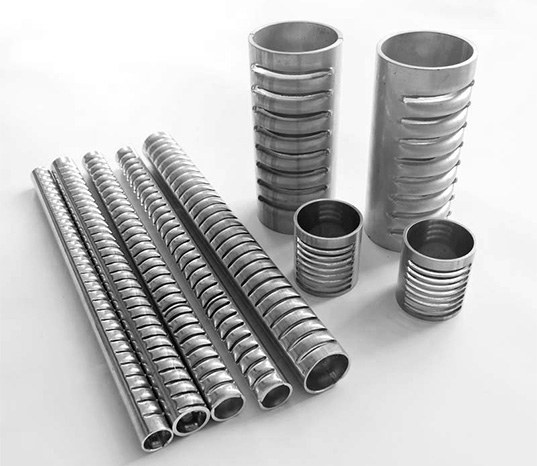 The Order Process of Composite Aluminum Tube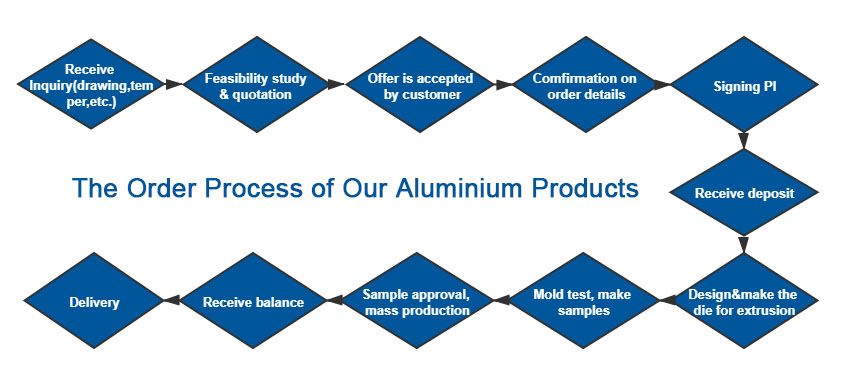 Customized Composite Aluminum Tube Service
Customized composite aluminium tube to meet your specifications.
All of our custom-made composite aluminum tubes for our customers have unique specifications to meet different specifications and different shapes, including round tubes, square tubes, and special shape tubes. If you have production drawings, we can turn them into actual products, using the materials, dimensional tolerances, and quality requirements you specify. If your project is only in the concept or development phase, we can work with you to develop an appropriate customized composite aluminum tube to meet your needs.
Why Choose CHAL for Composite Aluminum Tube?
High-quality production: CHAL has always been a team of professional quality engineers to carry out strict inspections of our products. The qualification rate of our products is above 95%. You don't have to worry about receiving a bad product because quality is the life of CHAL.
True factory price: Strong internal manufacturing capacity, can control all the cost consumption. From raw materials to transportation, all steps are under our control. Many years of manufacturing network construction can get a true quotation from the factory.
On-time delivery: CHAL knows how to reduce production time according to the production cycle required by customers.
Whether your project is big or small, we are bound to have a composite aluminum tubing product that suits your needs. We can cut your tubes to specific lengths with a variety of tolerances. Whether it's aesthetic variations or superb mechanical properties, we'll get the exact composite aluminum tubes for you! Contact us today to learn more about our composite aluminum tubes.
Production Equipment
1. Aluminium Billet Cast Equipment (Germany)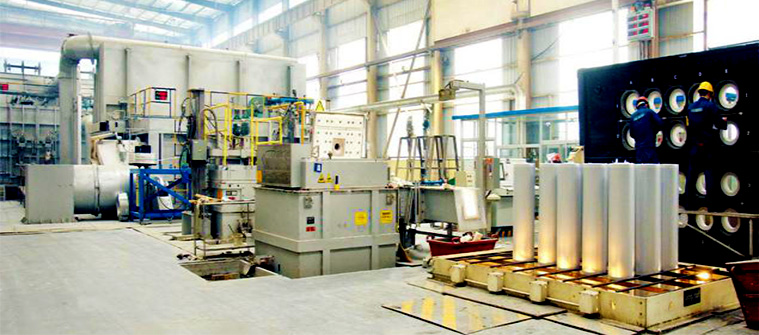 2. Extruder: 1650T/1800T/2000T/2600T/3600T

3. Metallisation Zinc Spray System (UK)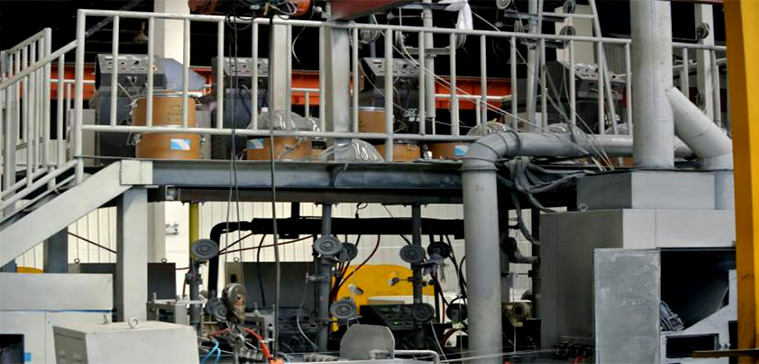 4. Pre-Flux/Si-flux Coating Line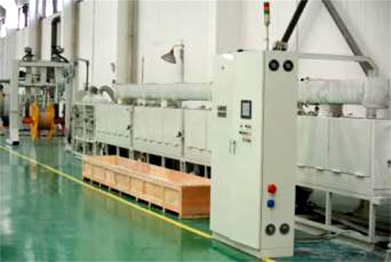 5. Fixed Length Cutting Machine (Korea & Japan)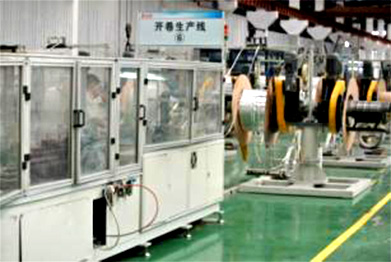 Certificates

Overseas Marketing
Almost 20% of our products are exported to Southeast Asia, Middle East, America, etc, more than thirteen countries and regions.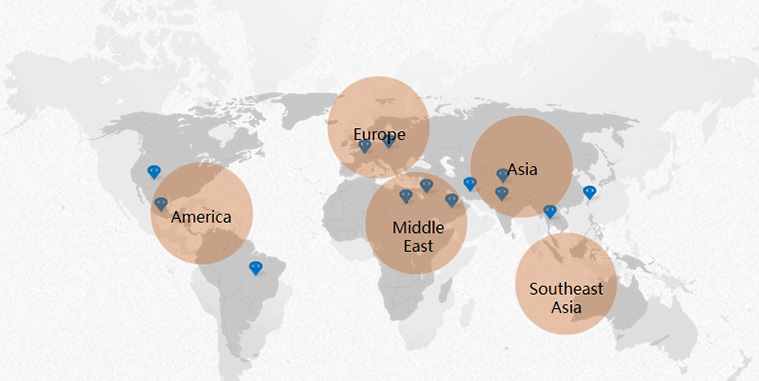 Cooperation Partners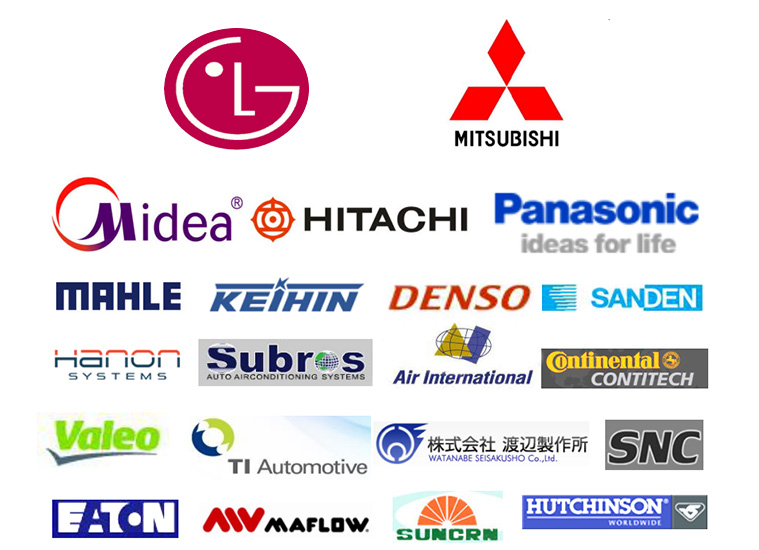 Other Aluminum Tube Recommendations