Aluminum Profiles/Aluminum Extrusions
What is Aluminum Profile?
The aluminum profile is also named aluminum extrusion. Extrusion is the process of pushing a heated aluminum billet through a die of the desired cross-section. The formed profile is lightweight, strong, and corrosion-resistant, and the shapes are just like the opening of the die. Generally, the die is made of indurative steel or cemented carbide. There are two kinds of conventional methods of extruding aluminum, direct extrusion (same as forwarding extrusion) and indirect extrusion (same as backward extrusion). And there are various ways of categorizing aluminum profiles. According to the aluminum material, the aluminum profile can be classified as 1100 aluminum profile, 6061 aluminum profile, and 6063 aluminum profile. According to different applications, it can be classified as an architectural aluminum profile, industrial aluminum profile, etc.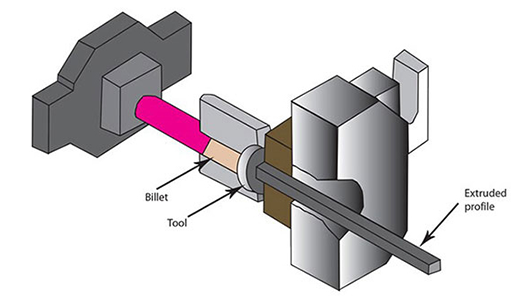 CHAL Aluminium Corporation has different extruding machines you can choose the most suitable extruder from 600 MN to 6500 MN, A full range of aluminum materials are available, From 1series-7series. Still, the most common alloy for extrusion includes 6061, 6063, 6005, 3003, 3102, 1100, 1050, and Temper T4-T6. Regarding surface treatment for aluminum extrusion, CHAL gives you a varied selection which includes anodizing, powder coating, wood grain transfer printing, and so on. In addition, we provide customer precision machining services. In a word, we are able to provide you with a diverse range of aluminum profiles and fabrication services. You can have all your aluminum profiles at CHAL.
Treatment of Aluminum Profiles
Heat Treatment
O/F/HXXX/TXXX Temper
Surface Treatment of Aluminum Extrusions
Powder coating
Aluminium with stainless steel look
Anodising(Clear & Stain & Hard coat)
Chemical surface treatment
Mechanical surface treatment
Woodgrain transfer paper printing
PVDF
Brushed, Sandblasted, Polished
Typical Products of Aluminum Profiles
● Standard Aluminium Profile ((tube/pipe/bar/angle/corner, L, T, U)
● Custom Aluminium Extrusion (Tailored solutions)
● Aluminium Extruded Frame
● T-slot Aluminum Profile
● Aluminium Solar Panel Frame
● Extruded Aluminum Heat Sink
● Window & Door & Partition Extrusions
● General Aluminum Profile
● Blind & Louvre & Shutter Extrusions
● Aluminium Profile for Ceiling
● Full Aluminium Furniture
● Aluminium Extrusion Profile Accessories
● Assembly Line Aluminum Framework
● Ceiling Aluminium Profiles
● 6061-T6 Aluminum Association Channel
● 3003 Multi-Channel Aluminium Tube
● Aluminum Extrusions for Big-sized Applications
● 6061-T6 Aluminum Association I Beam
● 6063 Aluminium Profiles with Anodizing Treatment
● Extruded Aluminium Motor Enclosure
● Aluminum Motor Housing
● Aluminium Extrusion Profile Accessories
● Assembly Line Aluminium Framework
● Aluminium Bracket
● Aluminum Handrail
● Aluminium Workbench/Table
● Aluminium Ceiling System
● Aluminium Roll Up Stands
Benefits of Aluminum Profiles
Industrial aluminum profiles are profiles of aluminum shaped by the process of forcing it to flow through a shaped opening in a predesigned die. The extruded material emerges as an elongated piece with the same profile as the die opening. It is widely used in many industrial areas, it comes with the following benefits:
Easy machining and fabrication
Long life
Excellent corrosion resistance
Wide range of geometries possible
Raw material cost is lower
Eternal recyclable
Good appearance, can be surface treated with different colors
Good mechanical properties
How to choose the right alloy for extruded aluminum profiles?
CHAL makes all the standard and custom aluminum alloys for extrusions. We can provide you with any tempers, shapes and sizes you wanted, by both direct extrusion and indirect extrusion. Both seamless and structured extrusions are available. If your demanded quantity exceeds 40 tons, we also have the ability to create a tailored alloy for you. Bellow table shows you a typical alloy for aluminum extrusions.

Series
Typical alloy
Characteristics
Applications
1XXX
1050/1070/1100/1197 Aluminium Alloy
● Pure aluminium
● Non-heat treatable alloy
● Soft
● Good thermal conductivity
● Heat transfer
● Automotive
● HVAC/R industries
● Electrical industry
3XXX
3102/3103/3003 Aluminium Alloy
● Good corrosion resistance
● Non-heat treatable alloy
● Moderate strength
● Good workability
● 3003 Alloy is 20% stronger than 1100
● Architectural application
● Gutters, downspouts, roofing, and siding
● Automotive
● HVAC/R industries
● Outdoor applications
● Other anti-rust application
5XXX
5083 Aluminium Alloy
● Easier to weld than 6xxx-series alloys
● Excellent in corrosion resistance in a salt-water environment
● Marine ship structure applications
6XXX
6061 Aluminium Alloy
● High corrosion resistance
● Heat treatable alloy
● Weldable
● Magnesium and silicon alloy
● Good weldability and formability.
● Construction material
● Automotive components
● Marine components.
● Bridge components
6063 Aluminium alloy
● Highly corrosion resistant
● Good workability and weldability
● Best appearance after anodizing
● Finer grain structure than 6061
● Railway car components
● Tube/Pipe
● Electrical bus conductors
● Architectural applications.
6082 Aluminium Alloy
● Highly corrosion resistant
● Good appearance after anodizing
● High-strength
● Trucks body
● Floors
7xxx
7075 Aluminium Alloy
● More zinc than 6061
● Excellent corrosion resistant
● High-strength
● High-strength applications
● Aerospace
● Military equipment
7108 Aluminium Alloy
● Excellent corrosion resistant
● High-strength
● Limited extrudability and formability
● Susceptible to stress corrosion in areas with high stresses
● Building and transport applications
Design a New Die for Your Aluminum Profiles
A die is also called a tool or mold. It is made of super-hard tool steels, and the hardness ensures it is suitable for pressing aluminum material through inter opening. The process of pushing an aluminum billet through a steel die to make the final aluminum profile is called extrusion. It determines the shapes of the profile, which is why different tools are used for the production of different aluminum profiles. For example, when we are making solid profiles, we choose a solid die and choose the built-up tool for making the hollow section profile. For making a large-sized aluminum extrusion, we design a die with one opening, and if making a smaller profile, we will create the die with multi chambers. You may find the die is the core part used in the manufacturing of aluminum extrusion.
CHAL with Strong R&D Capability
With rich expertise to guide you through the entire process – from die design to the final profiles.
Auto CAD and 3D design
3D prototypes system (detecting any problematic design areas early)
Well-trained engineers
Most cost-effective and optimal design
Improving tool life to reduce costs
– Material flow simulation
– Heat treatment of steel
– Surface treatment of dies (nitriding, chemical deposition)
About Company
CHAL Aluminium Corporation is a fully integrated aluminum company that provides all kinds of aluminum products and technical solutions. CHAL is an ISO 9001-certified company. Our highly-skilled team has confidence in their ability to make the most complex aluminum profiles for a wide variety of industrial applications. From standard or customized aluminum profiles to fully fabricated components, From microchannel for heat transfer to big structure profiles for motor housing and heat sink. We have different extruding machines that you can choose the most suitable extruder from 600 MN to 6500 MN, A full range of aluminum materials are available, From 1series-7series. Still, the most common alloy for extrusion includes 6061, 6063, 6005, 3003, 3102, 1100, 1050, and Temper T4-T6.
Our Aluminum Profile Machining Fabrication Capacity
At CHAL, we provide you with different possibilities for machining an aluminum profile.
Our CNC machining center for the milling, drilling, cutting, and sawing of aluminum profiles. And we manufacture various aluminum parts through the following machining processes:
Cut to length
Punching
Milling
Drilling
Bending
Broaching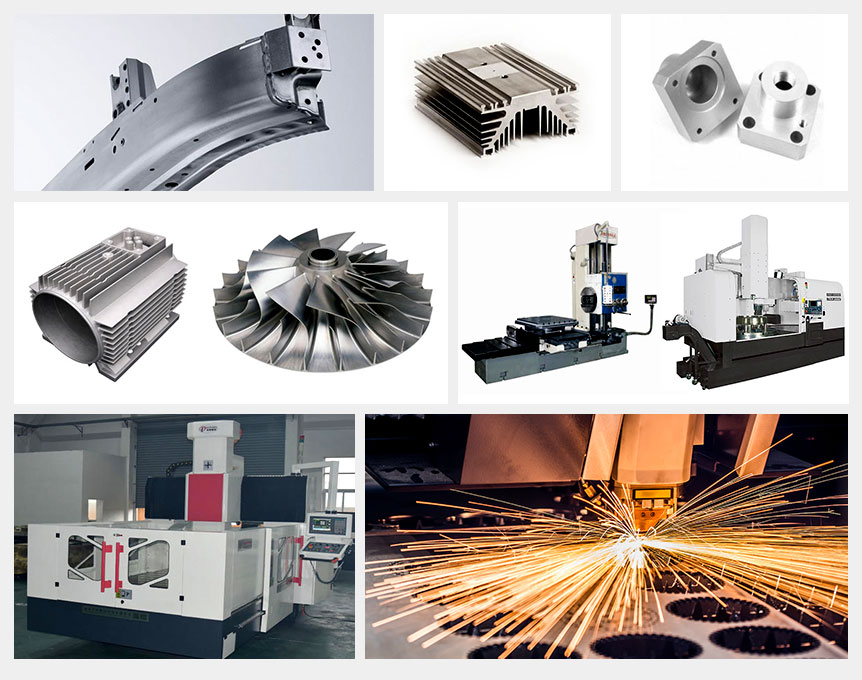 Select the appropriate aluminum profile, the following items you may consider
Mechanical property
The tolerance
How to choose the right alloy (EN AW 6063 or 6061)
The temper
Dimensions
What the surface treatment and surface quality
The cost of fabrication
How to start our cooperation (procedures)?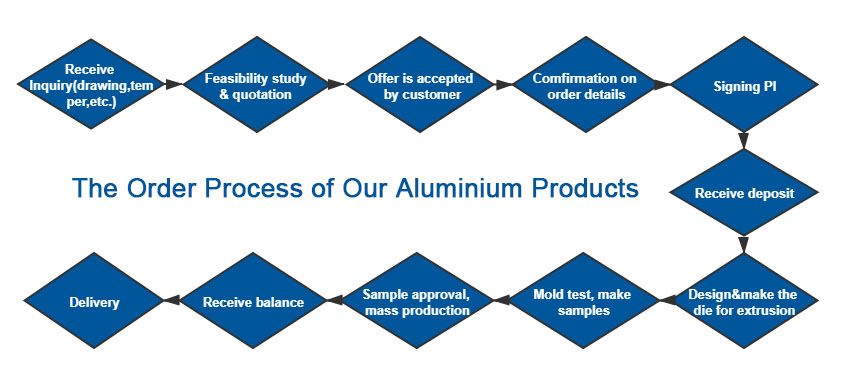 First, send us your inquiry with technical details(drawing, alloy, temper, surface treatment, etc.).
We'll make a feasibility study, give you suggestions and eventually quote for you.
If our offer is accepted, we will send you a final drawing to get your confirmation. Sign and stamp the drawing with your name and date.
Based on the approved drawing, we'll design and make the die for extrusion. It takes about 7-20 days.
When the die is ready, we'll perform a die trial, and send you a piece of a trial sample. It needs to be approved by the customer.
After you approve the trial sample, we will make it into the production schedule and start mass production accordingly. It will take about 1-2 weeks.
Inform customers and deliver on time.