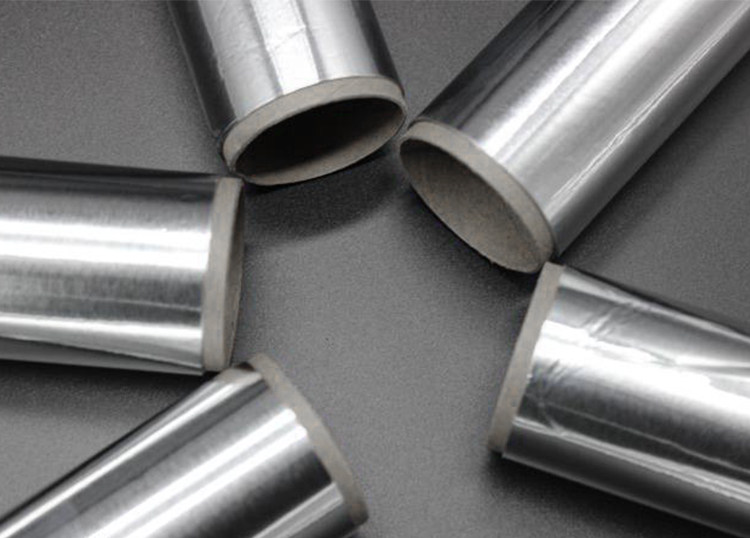 Household Aluminum Foil
Household aluminum foil refers to the aluminium foil used by the family to make and store foods. It has the advantages of convenient use and safe. It is also widely used in hotels and restaurants. It is wound on a paper core with a certain strength, the alloy is mainly 1050, 1060, 3003, 8011, 8079 aluminium alloy with the annealed state. With the advantages of lightweight and safe, the household aluminum foil helps people a lot with backing or warping food.
CHAL supplies household aluminum foil as superior household material for food packaging which can resist water and oil. It can be reused and can isolate light and conduct heat. The household foil from CHAL has a clean, sanitary and shiny appearance, it can be integrated with many other packaging materials, and aluminum foil surface printing effect is better than other materials.
Specification Of Household Aluminum Foil
| | |
| --- | --- |
| Typical alloy | 1050, 1060, 1070, 1100, 3003, 8011, 8021, 8079 |
| Temper | O, H14, H16, H18, H19, H22, H24 |
| Thickness (mm) | 0.015-0.2 |
| Width (mm) | 100-1600 |
| Length (mm) | Coil |
| Treatment | mill finish |
| Standard | ISO SGS ASTM ENAW |
| Price terms | LC/TT/DA/DP |
| Packaging | Standard seaworthy export packaging. Wooden pallets with plastic protection for the coil and sheet. |

Chemical Compositions of Household Aluminum Foil
Alloy
Fe
Si
Cu
Mn
Mg
Cr
Zn
Ti
Ni Each Total Al
1235
0.65
0.05
0.05
0.05
–
0.1
0.06
– 0.05 0.15 99.35
8011
0.6~1.0
0.50~0.9
0.1
0.2
0.05
0.05
0.1
0.08
– 0.05 0.15 Remains
Tensile Strength Property of Household Aluminum Foil
Alloy
Temper
Thickness (mm)
Test under room temperature
Tensile Strength Rm/(N/mm2)
Elongation %(>=)
A50mm
A50mm
1235
O
0.0080~0.0090
50~100
–
≥1.0
>0.0090~0.0120
50~100
–
≥1.5
>0.0120~0.0180
50~90
–
≥1.0
8011
O
>0.0180~0.0250
50~90
–
≥1.0
0.0060~0.0090
50~100
≥0.5
>0.0090~0.0120
60~100
–
≥1.5
Key Properties Of Household Aluminum Foil
Heat tolerance – from freezing to baking and grilling.
Heat conductivity
High strength
Impermeability
Hygiene
Non-toxic packaging material, it can directly contact with food without any harm to human health.
Good plasticity
Suitability in all types of cooking mode, fan and convection ovens, grills and barbecues. Even in microwave ovens it can be safely used as a shield and will not create "arcing" provided it does not touch the oven lining or other metal components.

Application of Household Aluminum Foil
Household aluminum foil can be considered an essential package for home travel, at home you can use it to wrap food into the microwave heating, travel can also be used to camp barbecue. As the aluminum foil can be directly on the fire the steaming, so that the uniform heat inside and outside the food will not be baked into carbon, but also to maintain the original flavor of food and beautiful lustre. Suitable for cooking, freezing, wrapping, baking, and so on.
Precautions for Using Household Aluminum Foil
Do not use aluminum foil containers to store acidic or alkaline food, such as juice, wine, soy sauce, vinegar and so on.
Do not use aluminum foil containers to stir the eggs. When the egg white meets with aluminum, it will become grey, egg yolk will turn green. Porcelain products are the best container to stir the eggs.
Avoid using aluminum foil containers for long-term storage of flour, starch fermentation will produce organic acids, it causes corrosion of aluminum, long time storage and with the water in the air will produce carbon dioxide gas, the aluminium surface protective film will be damaged and rust under the erosion of organic acid, water and carbon dioxide.
Avoid using aluminium pots to store food for the long term. Aluminium corrosion resistance is poor, alkali, acid, salt can have a chemical reaction with aluminum if people eat food with long-term storage in the aluminium pot will cause harm to people's health.
Avoid using aluminium foil containers for decoction. The use of aluminium foil container decoction will make the drug failure, there may be poison substances harmful to the human body.
The home food wrapped with aluminum foil should be placed in the middle of the oven, it is better not to put it too close to the edge.
The Order Process Of Household Aluminum Foil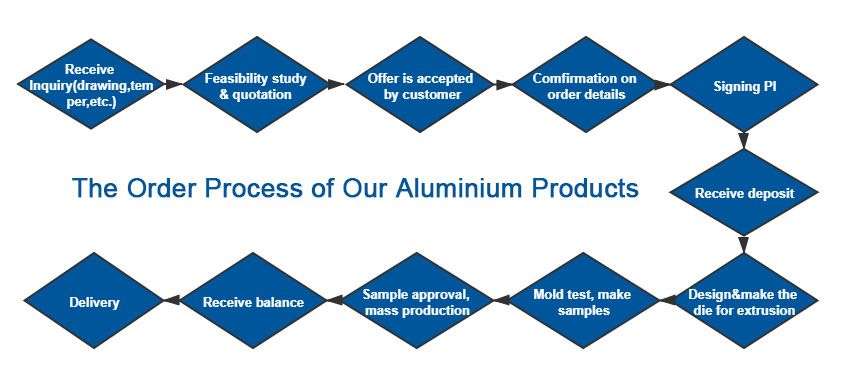 Other Products Recommendation