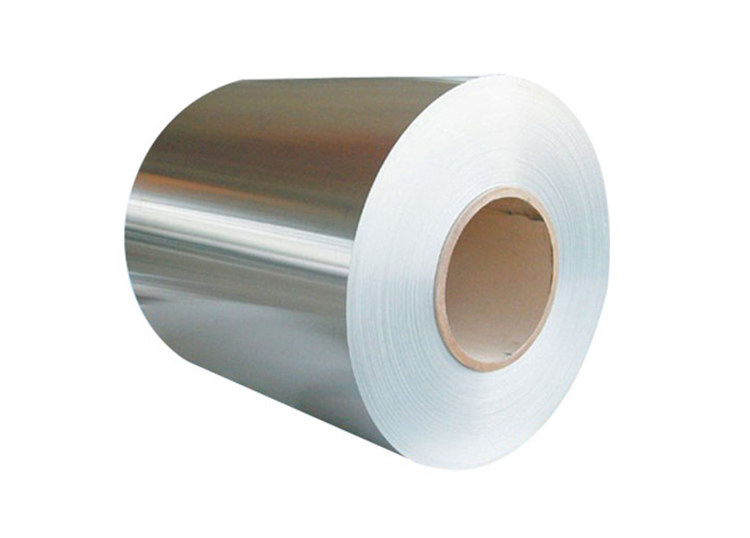 1050 Aluminum Foil
Aluminum foil is made by hot or cold rolling through industrial roller mills. The rolling process involves incrementally reducing the material's thickness by successive passes between two rolls. Roll mills come in multiple configurations: 2Hi Roll Mill and 2Hi roll mills employ two work rolls; a 4Hi employs four rolls, two smaller work rolls, and two larger backup rolls. Rolled aluminum foil and aluminum sheets can be found in most industrial and consumer products.
With decades of aluminum sheet production experience, CHAL can produce and supply high-quality 1050 aluminum foil of different sizes and tempers.
1050 Aluminum Foil Technical Parameter
Ingredient
V
Ti
Mn
Fe
Zn
Mg
Cu
Si
Al
Content
≤0.05
≤0.03
≤0.05
0-0.4
≤0.05
≤0.1
≤0.05
≤0.25
99.5
Alloy type
1050 aluminium foil
Alloy state
O, H18, H19, H22, H24
Thickness (mm)
0.014-0.2
Width (mm)
100-1600
Length
Coil
Applications of 1050 Aluminum Foil
Used for transformer winding:
The aluminum foil used for transformer winding is required high-quality pure aluminum as raw material which has high conductivity, soft characteristics, and smooth surface, is an ideal material for the production of dry-type transformers and is the key raw material for transformer winding.
Designers of transformer manufacturing usually select 1050,1060,1070,1350 grades, the aluminum content is min 95% but commonly above 99.6%-99.7 %. Aluminum sheet foils are mainly used in dry-type transformers of high and low-voltage winding as the conductive material. As aluminum transformers tend to be less costly than copper transformers, therefore, aluminum foil is the most popular material for the transformer strip.
Other usages:
Disposable aluminum foil plates are most widely used for kitchen wrap and utensils, outside decoration, and in thousands of industrial applications where a strong, light, easy construction material is needed.
1050 Aluminum Foil Quality
The surface of the aluminum foil should be clean, and smooth. There is no corrosion, empty, folding, brown staining, slotted, add edge, wrinkling, concave and convex.
The surface of the aluminum foil is not allowed to have a serious color difference.
The end surface of the aluminum foil should be clean and tidy, there is no burr, wrong layer, bruising, or collapse.
1050 Aluminum Foil Order Process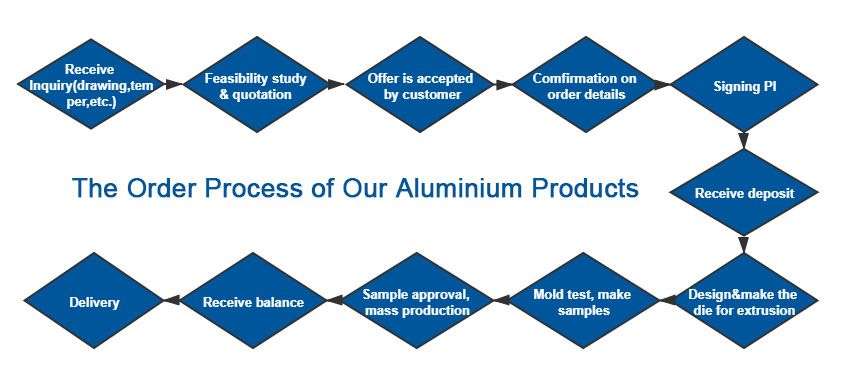 Packing Detail of 1050 Aluminum Foil
Our products are packed and labeled according to the regulations and customer requests. Great care is taken to avoid any damage which might be caused during storage or transportation. The standard export packaging, plastic film, or craft paper is covered. A wooden case or wooden pallet is adopted to protect products from damage during delivery. Also, clear labels are tagged on the outside of the packages for easy identification of the products and quality information.
As a professional manufacturer and supplier of aluminum foil, CHAL can provide you with 1050 aluminum foil, which is used in diverse industrial applications. We have reliable quality, reasonable prices, and prompt delivery. Common specifications are in stock. Special sizes can be customized according to the client's requests. Please contact us if you have any questions. We will be glad to serve you.
Our Advantages
Pure primary ingot.
Accurate dimensions and tolerance.
High-quality surface. The surface is free from defects, oil stains, waves, scratches, and roll marks.
High flatness.
Tension-leveling, oil-washing.
With decades of production experience.
CHAL: Full-Service in Aluminum
CHAL Aluminium Corporation is a fully integrated aluminum company that provides all kinds of aluminum products and technical solutions. We are committed to being the leading supplier of aluminum profile, aluminum micro-channel tubes, aluminum high-frequency welded tubes, aluminum drew tubes, aluminum seamless tubes, aluminum machining parts, and stamping parts, aluminum wire, aluminum heat transfer material, aluminum plates, sheets, strip, foil, rod, and bar, die forgings, die castings. The products manufactured are widely used in the automotive industry, construction industry, HVAC/R and heat transfer industry, aviation, rail transportation, oceanic industry, etc.
Other Products Recommendation