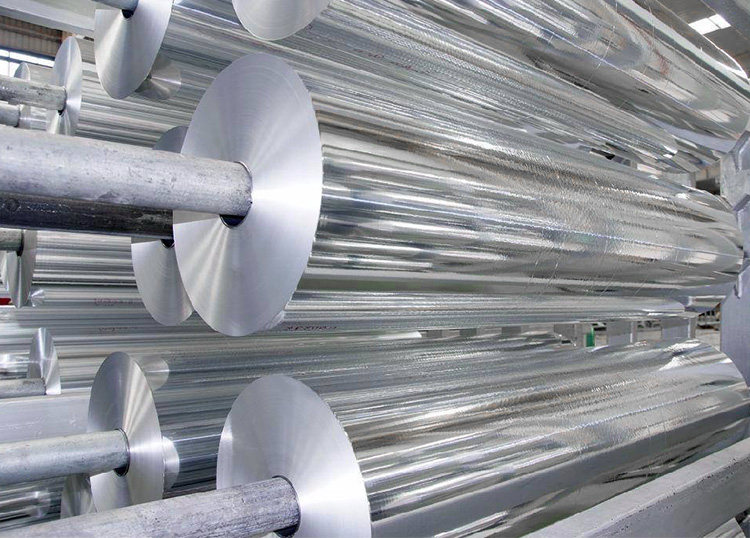 Cable Aluminum Foil
Cable aluminum foil gives long-term protection to cable and prevents it from moisture and other naturally occurring elements.CHAL Aluminium foil mainly supplies 1000 series and 8000 series cable wrap foil, and the typical alloy is 1100, 8011, etc.
Description of Cable Aluminum Foil
Except for the outer jacket that protects against physical damage a cable also has shielding for protection against external signal interferences. These interferences may corrupt data transfer or create unwanted noise in an audio signal. Different types of shielding are used, as they differ in their specific advantage in protecting signal frequencies.
Aluminium foil shielding is ideal for reflecting electromagnetic interference (EMI) and is often used in combination with a braided wire to absorb EMI.
CHAL cable aluminium foil has good reflective (up to 98% of light and infrared heat) and barrier properties making it the material in electrical cables, providing long-term protection. It also insulates against magnetic and radiofrequency emissions. Cable-wrapping aluminum foil provides perfect protection against magnetic fields and radio frequencies.
Specifications of Cable Aluminum Foil
| | |
| --- | --- |
| Typical alloy | 1060, 8011, 1100 |
| Temper | O |
| Thickness (mm) | 0.03-0.3 |
| Width (mm) | 500-1200 |
| Length (mm) | Coil (φ76mm, φ152mm) |
| Treatment | mill finish |
| Standard | ISO SGS ASTM ENAW |
| Price terms | LC/TT/DA/DP |
| Packaging | Standard seaworthy export packaging. Wooden pallets with plastics protection for the coil and sheet. |
Features of Cable Aluminum Foil
Aluminum is lighter in weight and more cost-effective than copper.
Thicker film substrates provide higher dielectric and tensile strength.
Thicker foil substrates provide higher conductivity and tensile strength, and lower signal attenuation.
Tips: product width size is divided according to customers' needs.
Application of Cable Aluminum Foil
One of the most important fields of application of aluminum foil is insulation. It is used for example as a heat-insulating layer for the insulation of pipes and ducts.
Foil shielding is a type of shielded cable that encases a cable using a thin layer of aluminum with a polyester backing that increases durability. Foil shield works in tandem with a tinned copper drain wire to ground the shield.
Mainly used in construction, decoration, packing, printing, cover material, piping, electronics, elements, refrigeration, air condition, automobile, etc.
We possess an advanced composite machine and cutting machine, we can cut aluminium foil mylar to the width of 5mm to 1.5m. The main composite materials are PE, PET, BOPP, etc.
The Order Process of Cable Aluminium Foil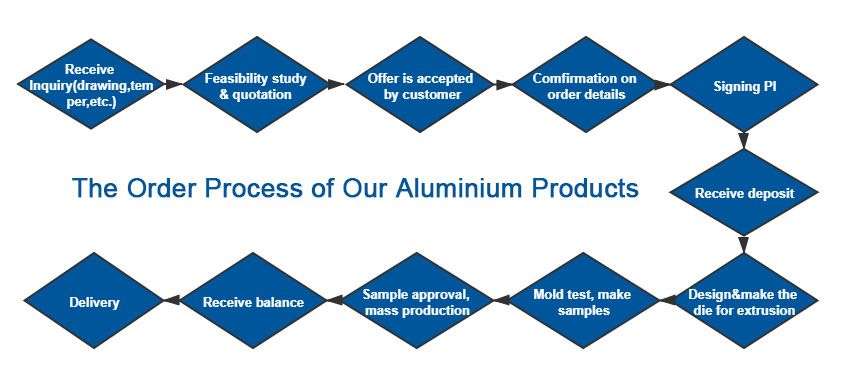 Company Profile
As a professional aluminum foil supplier in China, CHAL is one of the TOP5 aluminum foil factories. We are one of the biggest Chinese aluminum foil suppliers for cable aluminium foil and we also produce aluminum slit coil, aluminum strip, coated aluminum coil, aluminum plate, aluminum sheet metal, anodized aluminum sheet, embossed aluminum sheet, etc. For more detailed information, please feel free to contact us directly.
Other Products Recommendation