As new building exterior walls continue to evolve, dry-hanging facades made of aluminum curtain walls are becoming increasingly popular, surpassing traditional materials such as stone and emerging as a new favorite in the construction industry. The main material used in these aluminum curtain walls is honeycomb aluminum panels. In this article, we will introduce you to honeycomb aluminum panels and their features.
The aluminum honeycomb panel is a type of metal composite panel that was developed using composite honeycomb panel technology originally used in the aviation industry. This product comprises a honeycomb sandwich structure, which includes a composite plate composed of high-strength alloy aluminum plate with a durable decorative coating that provides excellent weather resistance as the surface and bottom plate. The panel also features an aluminum honeycomb core bonded to the surface and bottom plates using high-temperature and high-pressure techniques.
The use of this type of plate significantly improves the structural strength of the aluminum plate, making it less susceptible to bending. The use of aluminum honeycomb panels also allows for larger panel sizes while maintaining better flatness. There are other performances of honeycomb aluminum panels as follows:
Performance of Aluminum Honeycomb Panels
Large surface area and high flatness: Honeycomb aluminum panels can reach a size of 1500*5000mm without the need for additional reinforcement while maintaining excellent flatness.
Lightweight: With a weight of only 5~5.5kg/square meter, honeycomb aluminum panels greatly reduce the load-bearing load of buildings.
High strength: Honeycomb aluminum panels can withstand high-strength pressure and shear force, making them ideal for use in super high-rise buildings.
Customization: Honeycomb aluminum panels can be customized based on customer needs, including size, shape, paint finish, and color.
Easy installation: Honeycomb aluminum panels can be installed in any order, and each panel can be disassembled and replaced independently, making installation and maintenance more flexible and cost-effective.
Box structure: Honeycomb aluminum panels are designed with a box-type structure surrounded by edges, providing good airtightness and improving safety and service life.
No welding or exposed nails: When installing the base layer and surface layer of honeycomb aluminum panels, corner codes and screws are used for connection, eliminating the need for skeleton welding, and leaving a clean and tidy appearance with no exposed nails.
The Technique of Aluminum Honeycomb Panels
1. Wall Honeycomb Aluminum Panel Construction

In addition to dry hanging, the common aluminum honeycomb panel node method is the "nailing" method, and the nodes are as follows:
2. Ceiling Honeycomb Panel Installation

Application Case of Aluminum Honeycomb Panels
Honeycomb aluminum panels have various characteristics such as being lightweight, high-strength, rigid, and corrosion-resistant. They also have stable performance. Honeycomb aluminum panels can be used with different materials, including solid wood, gypsum board, fireproof board, MDF, and natural marble. They are widely used in building curtain wall decoration, ceiling, furniture honeycomb panels, partitions, elevator engineering, and rail transit due to their excellent properties.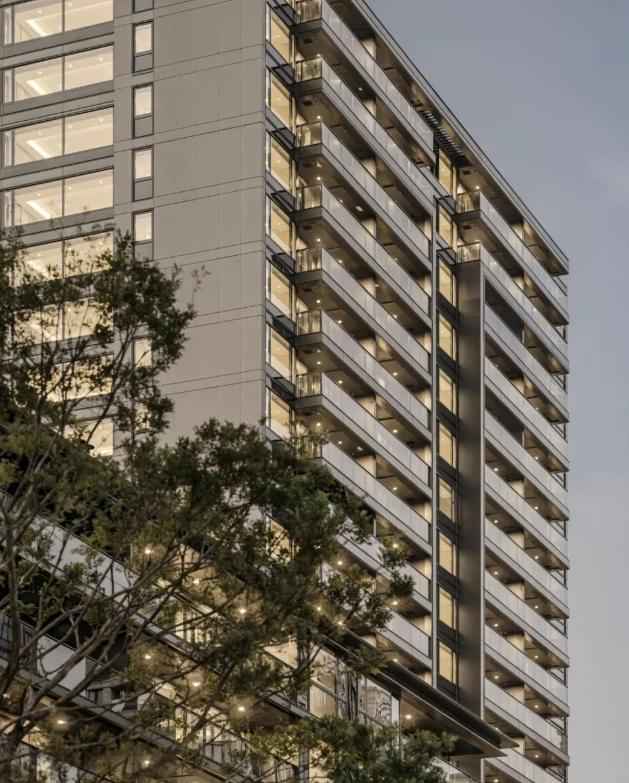 The building shown in the picture features honeycomb aluminum panels and dark European gray glass. The aluminum profiles are finely crafted to highlight the transparent geometry of the honeycomb aluminum panels and large Low-E glass. The low-key aluminum surface effect and high-reflection mirror glass can reflect the surrounding light and dark changes to create endless possibilities and reverie with the same shape. This achieves an artistic effect that goes beyond the building's image.
In conclusion, honeycomb aluminum panels are a versatile and lightweight material widely used in various industries, including aerospace, construction, and transportation. They offer a high strength-to-weight ratio, excellent durability, and insulation properties. The unique honeycomb structure provides a stable and rigid structure that can withstand extreme weather conditions and impacts, making it a popular choice for many applications. If you want to use it in your industry, please feel free to contact us. We CHAL Aluminium Corporation is a fully integrated aluminum company that provides all kinds of aluminum products and technical solutions. Committed to being the leading supplier of aluminum products, we provide you with aluminum profiles, aluminum micro-channel tubes, aluminum high-frequency welded tubes, aluminum drew tubes, aluminum seamless tubes, aluminum machining parts and stamping parts, aluminum wire, aluminum heat transfer material, aluminum plate, sheet, strip, foil, rod, and bar, die forgings, die castings.
Related Products
Related Articles