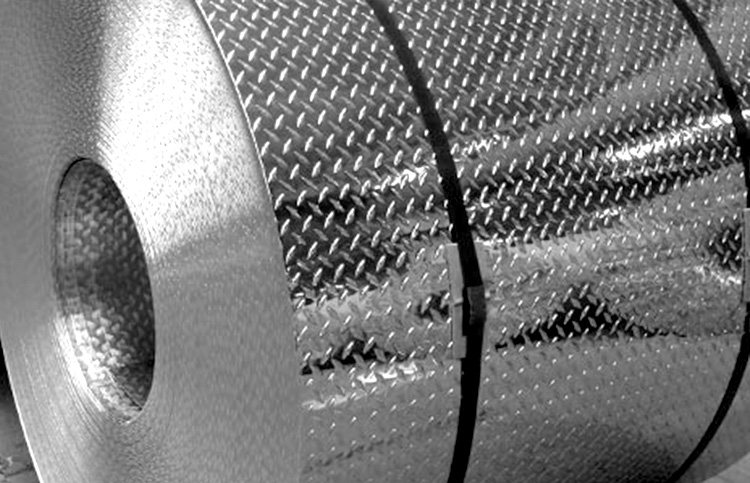 3003/3004 Aluminum Tread Plate
Basic Introduction of 3003/3004 Aluminum Tread Plate
3003/3004 aluminum tread plate has good corrosion resistance and higher strength than the 1100 series, 3003 aluminum plate is a softer, more formable aluminum (when drilled and tapped, is like chewing gum). It also offers good weldability.
3003/3004 aluminum plates belong to a kind of AL-Mn alloy plate which is approximately 10% stronger than 1100 aluminum alloy plates. 3003 aluminium plates are non-heat-treatable, so the mechanical property is improved by cold processing. It has high plasticity at annealed conditions, good plasticity when semi-cold hardening, and low plasticity during cold hardening.

Specifications of 3003/3004 Aluminum Tread Plate
Material: Aluminum Alloy
Grade: 3003/3004
Temper: O-H12-H38
Thickness: 3mm-20mm
Width: 100mm-2600mm
Length: 500mm-10000mm
Packing: Standard seaworthy packages or as your requests
Min order: 1 ton
Origin: China(Mainland)
Advantages of 3003/3004 Aluminum Tread Plate
Excellent anti-rust properties.
Excellent forming processing characteristics, high corrosion resistance, good weld-ability and conductivity.
The surface smooth, plastic, and pressure.
High strength and rigidity, much higher strength than 1100, not easy to rupture and leakage.

Applications of 3003/3004 Aluminum Tread Plate
Applicable to such as truck and trailer roofing, cooking utensils, pressure vessels, refrigerator panels, gasoline tanks, furniture components, traffic signs and cabinets, aluminum and plastic composite board, aluminum and plastic pipe, bottle/tank cap, board/aluminum curtain board, cable and channel, ceiling board/special-shaped ceiling board, electrical manufacture, etc.
China Manufacturer and Supplier of 3003/3004 Aluminum Tread Plate – CHAL
CHAL can supply 3003/3004 aluminium plates, and treadplates according to ISO standard 6361 and the ASTM standards like B209, B210, B211, B221, B483, B491, and B547. Commonly used tempers are H12 and H38. Other tempers are also customized, best price and superior quality are guaranteed.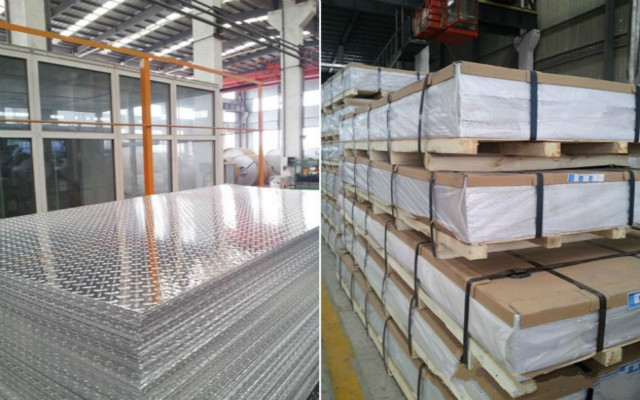 Order Process of 3003/3004 Aluminum Tread Plate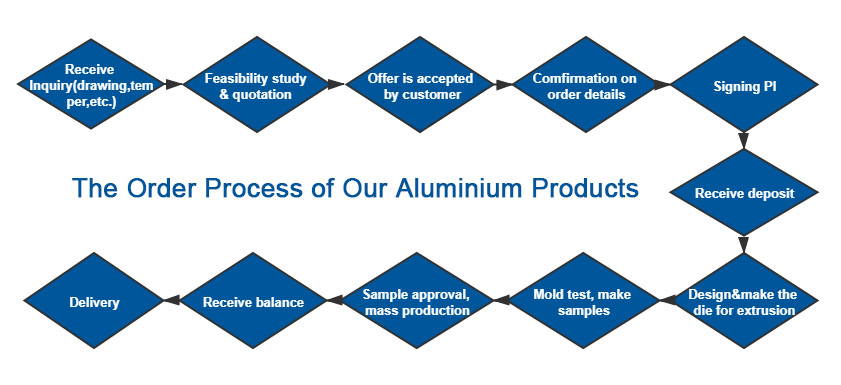 Other Aluminum Plate Recommendations