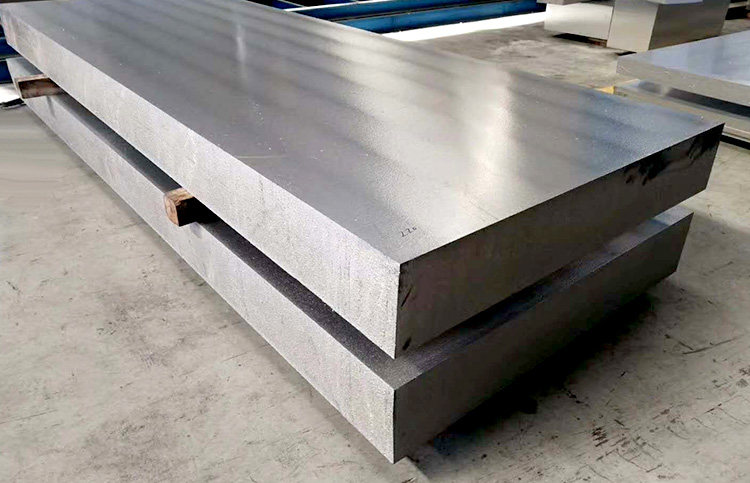 1100 Aluminum Plate
1100/1060 Aluminum Plate
What is 1100 Aluminum Plate/Panel?
1100 aluminum plate, also known as 1100 aluminum composite panel, belongs to the pure aluminum plate series, its strength is relatively low, and the content of aluminum exceeds 99%. Tensile can reach 110-136 Mpa.
Its alloy is precisely been used in various industries requiring a high level of ductility, flexibility, and corrosion-resistant. Aluminum and its alloys possess greater and strong corrosion resistance toward acid and other acidic solutions. The alloy is said to be highly sensitive at an elevated temperature ranging somewhat between 200°-250° C or 392-482° Fahrenheit. It may lose its strength due to a harsh and tough environment. However, it is said that the strength can be increased accordingly at subzero temperatures thus making it an ideal alloy for low temperatures.
CHAL has years of experience in manufacturing 1100 aluminium plates. CHAL is engaged in manufacturing the desired product with the correct dimensions and standards following client demand. CHAL digs it out in its pure form and sends it directly to our production unit so that sheets & plates & coil formation are made possible.
Specifications of 1100 Aluminum Plate
Thickness: 1.5 mm-4 mm
Width: 200 mm-2250 mm
Length: Coil or as required
Temper: H14, H16, H18, H22, H24, O temper
Features of 1100 Aluminum Plate
Machinability
Due to exceptional strength, the 1100 aluminum plate has good machinability. It can be shown up when it is machined in a harder temper. High-speed tooling, as well as carbide tooling, can be used effectively on it. Oil lubricants are used in case heavy cuts are drawn.
Forming
Both cold, as well as hot forming, get performed easily on 1100 aluminum plates. In annealed conditions, it can be worked extensively with cold methods.
Welding
Using the entire range of conventional methods, it can be welded using suitable AL 1100 consumable electrodes.
Forging
1100 aluminum plate can be forged without any difficulty.
Hot and cold working
The aluminum alloy works tremendously in both cold as well as hot conditions. Thus it can be spun, drawn, or bent well. Due to its easy-on-eye machinability, forming, welding, forging, and hot & cold working, it is used in sheet-related work in top industries.
Advantages of 1100 Aluminum Plate
Lightweight
99% pure aluminum
Easy anodizing and coloring
Smooth surface
Applications of 1100 Aluminum Plate
Used as building decoration materials, indoor and outdoor decoration, curtain wall
Heat sinks, caps, printing boards
Advertising signs, road marks
Heat exchanger
Order Process of 1100 Aluminum Plate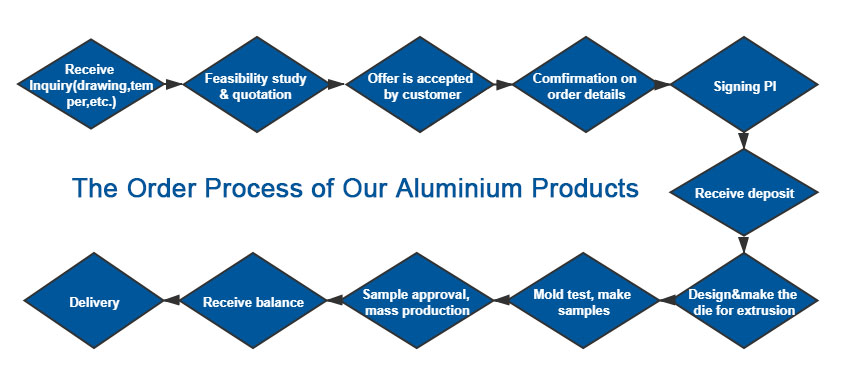 About Company
CHAL Aluminium Corporation is a fully integrated aluminum company that supplies all kinds of aluminum products and technical solutions. We are committed to being the leading supplier of aluminum plates, aluminum sheets, aluminum strips, aluminum foil, aluminum circles, aluminum heat transfer materials, aluminum profiles, precision aluminum tubes, aluminum machining parts, and stamping parts.
CHAL aluminum corporation is one of the biggest aluminum manufacturers in China. We have a large-scale plant, first-rate facilities, sufficient production capacity, fullest range of products. We have 6 manufacturing bases in five provinces. The headquarters base is located in Chongqing Xipeng aluminum industry town. We have 5 R&D centers, more than 4000 employees, including 600 R&D staff, more than 200 patents, and annual R&D investment exceeding 220,000,000RMB. The production capacity is about 320,000 tons.
To ensure quality, CHAL makes big investments to purchase advanced equipment from abroad, including a melting-holding furnace, casting machine, pusher-type heating furnace, 1+1+3 hot rolling mill, 1+5 hot rolling mill, stretching machine, roller hearth quenching furnace, and aging furnace, 3-stand tandem cold rolling mill, 2-stand tandem cold rolling mill and single stand cold rolling mill, intelligent high bay storage, tension leveling line, trimming line, air-floating type quenching line, packaging line and other finishing equipment.
Our high-end aluminum plate, sheet, strip, and foil are mainly applied in aerospace, shipbuilding, engineering, HAVC/AC, construction, packaging, transportation, tooling, mold, and electrical industries.
Other Aluminum Plate Recommendations