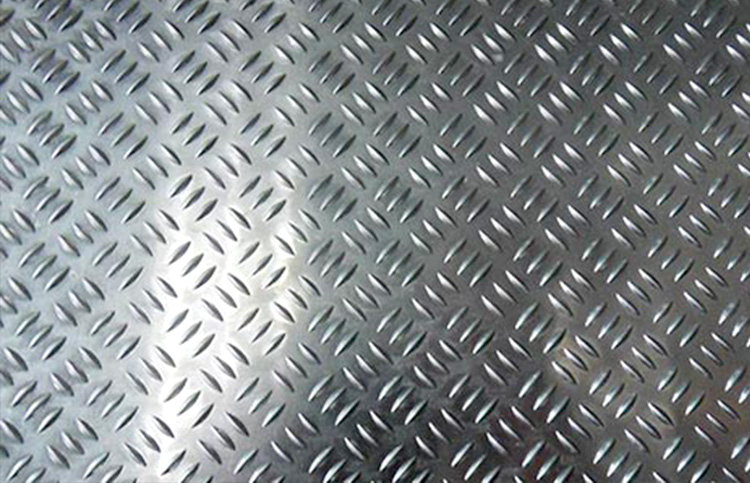 Aluminum Checker/Tread Plate
Aluminum tread plate, also named as aluminum checker plate, is an essential aluminum plate typically used as flooring in industrial buildings and some vehicles because of its skid resistance.
The aluminum tread plate is available in 3003 Tread-Brite as well as 5086 and 6061 aluminum alloys. Our extensive inventory includes both bright and mill-finished plates, in both embossed and diamond tread forms. This broad assortment of thicknesses and sizes supports various industries including toolbox, cargo and emergency vehicle manufacturers, among many others.
Aluminum Checker/Tread Plate Details
Types of aluminum tread plate (checkered plate): diamond plate,1 bar plate, 3 bars plate, 5 bars plate and perforated aluminium plate
Thickness: 0.20mm – 350mm
Width (Hot Rolled Aluminum Plate/Sheet): 6mm – 4000mm
Width (Cold Rolled Aluminum Plate/Sheet): 5mm – 3000mm
Temper: all available, H1X, H2X, H3X, O, HXXX TX
Aluminum Checker/Tread Plate On Hot Sale
1060 aluminum checker plate
3003 Non-slip aluminum floor plate
5754 aluminum floor tread plate
5052 tread plate
5052 diamond aluminum plate
6082 checkered plate
6061 T6 diamond tread plate
6061 perforated aluminum plate/sheet
6061 aluminum five bars tread plate

Aluminum Grade for Aluminum Checker/Tread Plate
1xxx Series: 1050, 1060, 1070, 1100, 1200, 1235, etc.
2xxx Series: 2014, 2024, etc.
3xxx Series: 3003, 3004, 3005, 3104, 3105, 3A21, etc.
4xxx Series: 4045, 4047, 4343, etc.
5xxx Series: 5005, 5052, 5083, 5086, 5154, 5182, 5251, 5454, 5754, 5A06, etc.
6xxx Series: 6061, 6063, 6082, 6A02, etc.
7xxx Series: 7005, 7075, etc.
8xxx Series: 8006, 8011, 8079, etc.
Applications of Aluminum Checker/Tread Plate
Flooring in industrial buildings
Automobile and rail transit
Decorative material, table leg, trim strip, handles
Screen framework
Other anti-skid fields
Aluminum Tread Plate (also known as diamond plate or checker plate) is a type of aluminium rolled plate that has a raised diamond or linear pattern on one side and is smooth on the other side. Because of its unique texture, it is often used to make walkways and ramps, where slipping is likely to occur. It is also very commonly used for decorative purposes. Contact us for more information about metal types, shapes and grades available.

CHAL provides aluminum alloy products of Series 1000, Series 2000, Series 3000, Series 5000, Series 6000, Series 7000 and Series 8000 in different sizes. Main products include aluminum sheet, aluminum plate, aluminum foil, aluminum strip, aluminum coil, aluminum clad foil, aluminum checker plate, CTP plate stock, PS plate stock, cast tooling plate, aluminum electrode capacitor foil, foil stock, deep-draw stock, brazing sheet, aluminum tread plate, etc. Those products are widely applied in industries including automobiles, aircraft aerospace, traffic and transportation, packaging and containers, buildings and decorations, electrical and electronic, printing, etc.

Order Process of Aluminum Checker/Tread Plate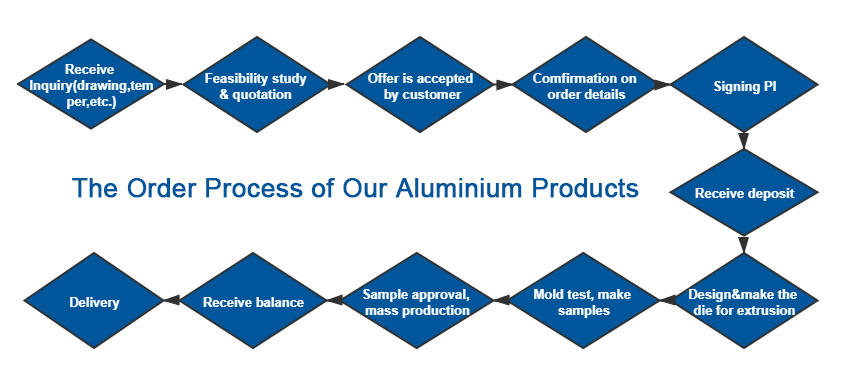 Other Aluminum Plate Recommendations