5052 Aluminium Foil
5052 aluminium alloy belongs to Al-Mg series alloy, which is widely used, especially in the construction industry, it is the most promising alloy. Good corrosion resistance, excellent weldability, good cold workability, and medium strength. The main alloying element of 5052 aluminum alloy is magnesium, which has good formability, corrosion resistance, weldability, and medium strength. 5052 aluminium alloy is not only aluminium plate, but also 5052 aluminum foil.
Products Description
CHAL Aluminum is a large-scale 5052 aluminium foil raw material manufacturer. The company's 5052 aluminum foil has stable performance and has many advantages such as clean oil removal, fewer pinholes, good product plate shape, no deformation and good anti-rust effect. Products are widely used in honeycomb materials, door panels, lunch boxes and other fields. Executable standards: European standard.
CHAL Aluminium can undertake 3-2000 tons of 5052 aluminium foil raw material orders, the product quality is stable and the price is affordable, please rest assured to purchase!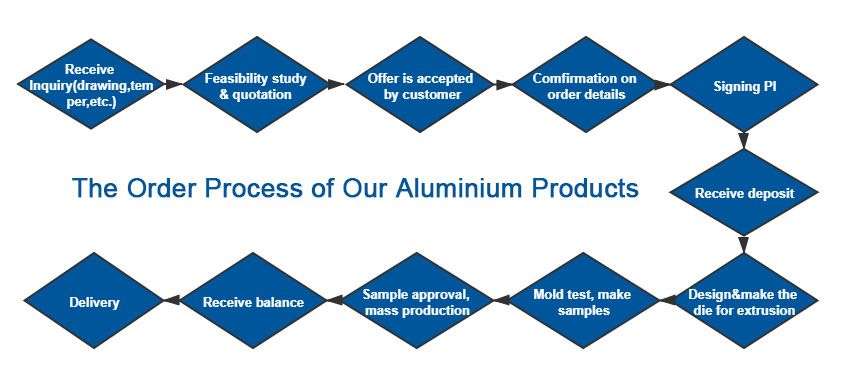 5052 Aluminium Foil Technical Parameter
Ingredient
Si
Cu
Mg
Zn
Mn
Cr
Fe
Other
Al
Content
0.25
0.1
2.2-2.8
0.10
0.10
0.15-0.35
0.4
0.15
Margin
Alloy type
5052 aluminium foil
Alloy state
F, O, H14, H16, H18, H19, H22, H24, H26, H28
Thickness (mm)
0.014-0.2
Width (mm)
100-1600
Length
Coil
Application of 5052 Aluminium Foil
As an aluminum plate, 5052 is an alloy with large market demand. As an aluminum foil, the usage rate of O, h18, h24 is high. The 5052 aluminum foil can be used as a food-grade aluminium foil for making lunch boxes and containers, and it can also be used in architectural decoration In the field, honeycomb aluminium foil is used as the raw material of honeycomb aluminum core. 5052 aluminum foil has good development prospects.
5052 Aluminium Foil Honeycomb Aluminum Foil
When honeycomb aluminium foil is generally used in buildings, it is generally bonded by multilayer aluminum foil (5052 aluminium foil or 3003 aluminium foil), laminated, and then stretched into a regular honeycomb shape. Due to its unique structure, it is not only the lightest among other materials of the same volume, but also has very good rigidity and overall stability. It has sound insulation and heat insulation properties. It has been reduced to the lowest level, which makes aluminum honeycomb a new energy-saving, environmentally friendly and healthy material. The price of 5052 aluminum foil is higher than that of 3003 aluminium foil, so not many are usually used.
5052 Aluminium Foil Manufacturer and Supplier in China
As a professional aluminum foil supplier in China, CHAL is one of the TOP5 aluminium foil factories. We are one of the biggest Chinese suppliers for 5052 aluminum foil, and we also produce aluminum slit coil, aluminum strip, coated aluminium coil, aluminum plate, aluminum sheet metal, anodized aluminium sheet, embossed aluminum sheet, etc.
CHAL Aluminium provides you with first-rate quality, attractive and reasonable prices. Excellent surface quality and package, fast delivery. If you want to find a 5052-grade aluminium foil supplier in China, CHAL is your best choice. We promise you the best price and excellent service. For more details, please feel free to contact us directly.