Aluminum Blister Foil
Aluminum blister foil is widely used for medicines in the pharmaceutical industry. It consists of a push-through blister, a molded plastic with cavities for the individual tablets, and a push-through closure made of aluminum foil, which is called blister film or lid film.
The blister pack is formed by placing the medicine in a blister or blister of a plastic molded plastic sheet, and then thermally bonding the plastic sheet to the aluminum foil which is printed and coated with a protective agent and a binder. So aluminum foil for blister packaging is also the main aluminum foil in the field of pharmaceuticals.
We provide various types of pharmaceutical aluminum foil of different standards for the global market.
Specifications of Aluminum Blister Foil
| | |
| --- | --- |
| Typical alloy | 8011, 8021, 8079 |
| Temper | O, H14, H18 |
| Thickness (mm) | 0.015-0.2 |
| Width (mm) | 100-1600 |
| Length (mm) | Coil |
| Treatment | mill finish |
| Standard | ISO SGS ASTM NEW |
| Price terms | LC/TT/DA/DP |
| Packaging | Standard seaworthy export packaging. Wooden pallets with plastic protection for the coil and sheet. |
Benefits of Using Aluminum Blister Foil For Pharmaceutical Packaging
The unrivaled barrier properties of aluminum foil make it impenetrable to moisture, aromas, oxygen, and other gases, as well as micro-organisms and light.
Hygienic
Aluminum foil is non-toxic and non-hazardous. It does not harbor or promote bacteria. It can be supplied in a sterile condition. Aluminium foil is also suitable for the application of tamper-evident seals and anti-counterfeiting security, such as holograms.
Sustainable and environmentally friendly
Aluminium foil in pharmaceutical packaging has a very positive environmental profile – it saves weight, reduces transport and handling costs and affords complete protection to sensitive pack contents. Advanced separation techniques allow the aluminum foil in domestic waste to be recovered and recycled at a fraction of the original energy cost.
Versatility
In the medical and personal care markets, aluminum foil is mainly used in push-through blisters as a high-barrier performance, sealable and breakable membrane. In cold-formed blisters or strip packs (e.g. for suppositories), aluminum's excellent formability allows us to form the material into highly complex shapes without impairing its barrier integrity.
---
Application of Aluminum Blister Foil
As the shield of PVC hard films for blister packaging, it doesn't directly contact foods or drugs, suitable for high-density drugs.
High barrier performance against moisture, oxygen, light, and UV rays.
Used as special packaging materials for the drugs under extreme (high or low temperature) environments.
Commonly dominated by gold and silver color, the surface can be beautifully printed for advertising.
Supporting the use of packaging materials are PTP and PVC.
The machinery used is a tropical blister packing machine.
The Order Process of Aluminum Blister Foil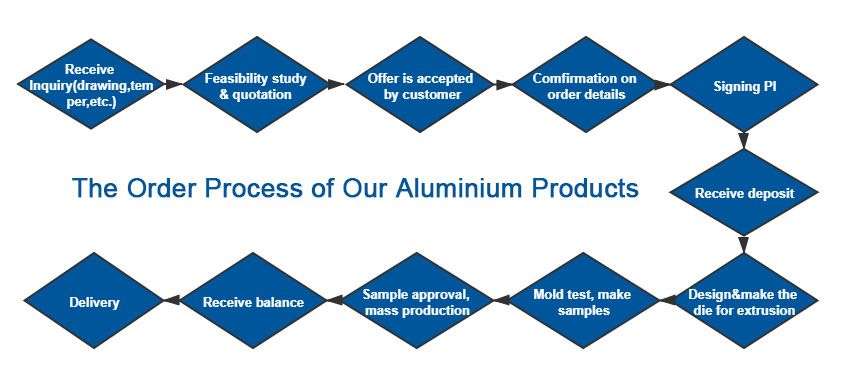 Other Products Recommendation