Aluminum foil was invented in 1888 and began commercial production in the United States in 1913. Due to its protective properties and attractive appearance in containers and packaging, it was widely used in World War II to protect packaging, capacitors and insulation. After the war, it was put to commercial use.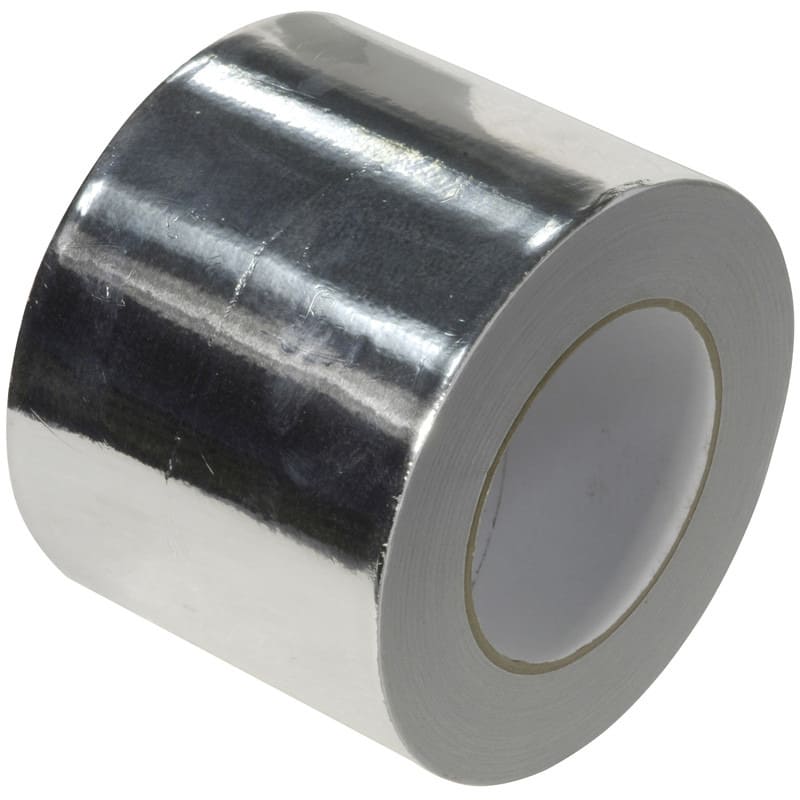 Foil tape uses a specially engineered metal foil backing, which contributes to the ductility, conductivity and robustness of the tape. Foil strip carriers include aluminum, aluminum strip glass, lead, copper, copper strip tin plating and steel.
That is to say, aluminum foil tape is the most widely used aluminum foil tape in construction and construction. To sum up, here at Aluminum, we design our foil tapes to have all the quality of aluminum with the added benefit of positive and durable adhesives.
Why is Aluminum Foil Tape A Good Choice?
You might wonder why our aluminum foil tape has become our best seller with our customers, here are five reasons:
1. UL 723 rated and meets International Building Code standards.
UL 723 is a test for measuring the surface flammability of building materials. In particular, it looks at how fast the flames spread and how dense the smoke is. In order to meet the definition of fire prevention in the international building Code, composite materials must have a flame spread rating of 50 or less.
2. Extreme cold and heat temperature versatility.
Our foil tapes operate at temperatures from 248°F to -22°F and can be applied at temperatures from 14°F to 104°F. Most tapes do not perform well at low temperatures. Cold will harden the adhesive, reducing the adhesive tape. If you use tape in cold conditions, it may not stick at all. Conversely, overheating can melt the adhesive on some tapes, making them ineffective.
3. Made with an acrylic adhesive.
Chaluminum's all-weather aluminum foil tape is coated with a superior flame retardant solvent acrylic adhesive that works equally well in extremely hot and cold weather conditions.
What makes it important?
Most tapes are made with rubber adhesives that peel off the back at high temperatures. Other synthetic rubber adhesives may offer functionality over a wider temperature range, but they also have lower mechanical strength, weak aging resistance, and do not perform well under UV light. By making foil tape with an acrylic adhesive, once cured and stuck to a surface, we have achieved excellent durability and life.
1. A great alternative to mastic.
No mess of our aluminum foil tape product (the chief drawback of cement), useless equipment (don't need old clothes, eye, gloves, paintbrush, off, etc.), requires no additional fasteners, such as sheet metal screws, metal scrap, and network drywall to seal area, it can be used to seal in the holes of the furnace or air handler.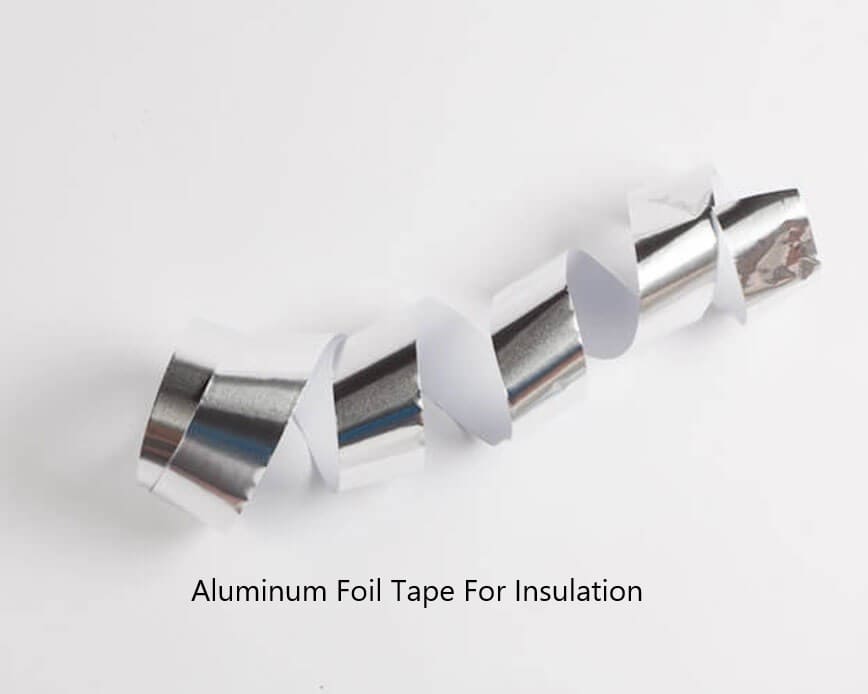 2. Able to hold up over time.
In construction, the pressure-sensitive tape is often used in concealed areas (such as indoor packaging or foil insulation). This means they are not easy to repair or replace. Because of the acrylic bonding technology, aluminum foil tape has better cohesion, adhesion and thermal stability than rubber tape.
In other words, aluminum foil tape products are designed to preserve the effectiveness of different types of tapes with temperature fluctuations, exposure to ULTRAVIOLET light and other solvents that typically affect and collapse adhesives, making them ideal for construction and industrial applications.
How to Insulate and Seal HVAC Ducts: An Example of a Foil Tape Application
Just as a leaky faucet slowly but steadily wastes water, the plumbing of your HVAC system is sure to lose dollars, waste energy, and sacrifice air quality. Insulated pipes with insulation can help solve this problem and make sure the insulation is well sealed where foil tape is used.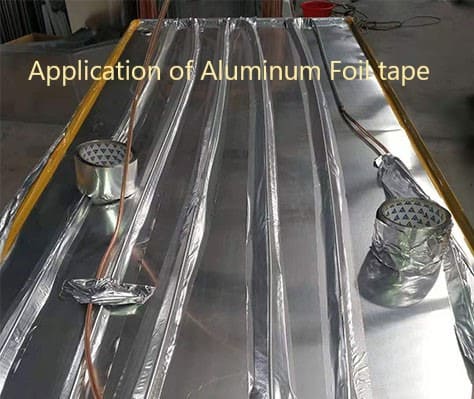 To insulate and seal ducts with aluminum foil tape in the following these steps:
Check all pipes for holes and make sure the joints between pipes and joints are firm. Seal any leaks/gaps with foil tape.
Refer to the insulation manufacturer's instructions on how to measure the length of insulation required so that it encloses each pipe well and is neither too tight to compress the pipe nor too loose to be ineffective.
For a perfect fit, you can trim away about 2 inches of insulation from the back, creating a flap that overlaps the wrapped flakes and provides a smooth surface on which to place the tape.
Wrap insulation around each pipe so that the steam barrier faces outwards.
Carefully seal each seam with aluminum foil tape.
Continue along the length of each pipe, ensuring that each coil of insulation is firmly glued to the adjacent insulation strip.
In addition to cost savings and system efficiency, air quality is improved when HVAC systems work as designed. Once a home's plumbing system is damaged, it can serve as a means of transportation to disperse particles such as dust, which can easily exacerbate respiratory and allergic conditions.
In addition, we think it is a good idea to inspect the piping system regularly, especially in the following cases:
After the installer or repairman works in your attic. A simple mistake can cause pipe damage. Even accidentally dropped tools can create a small hole that can add up to a huge energy loss.
If you're upgrading your air conditioning system and don't want to spend money on replacing your ductwork, an inspection and a little aluminum foil tape can help you be more reliable with your ductwork to optimize functionality and energy-saving systems. The most rated HVAC unit is nothing without adequately sealed piping.
If you see an unsubstantiated increase in your utility bill (not as a result of provider cost increases).
If a particular space or room seems difficult to heat or cool.
Sealing and insulating your ductwork will go a long way toward an economy, better climate control, and a cleaner environment.
At CHAL, We offer a full range of special tapes that can work in a variety of situations, such as aluminum foil tape solutions listed above.
Related Products