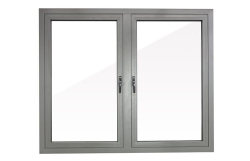 Aluminum Swing Window
The aluminum swing windows manufactured by CHAL, are extremely practical and attractive, they are tailored and made to your exact specifications, meaning our aluminum top swing windows will perfectly fit, and keep your property quiet, warm, and free of draughts. CHAL adopts a fluorocarbon spraying process, chromium-free treatment with energy conservation, environmental protection, and superior insulation, which in turn helps to increase the thermal efficiency of your home, by greatly reducing heat loss.
Why Choose Aluminum Swing Window?
Aluminum swing windows are designed to provide solutions to high-rise buildings where functionality and ease of cleaning are paramount. The system does not encroach inside the building as the mechanism allows the opening sash to completely rotate on itself whilst remaining outside the structure of the building. It is the ideal choice for homes in rainy and windy climates, allowing for added flexibility and security when it comes to opening up your home for airflow. It is extremely easy to clean, and they will never fall victim to decay.
Structure of Aluminum Swing Window

Specification of The Aluminum Swing Window
1. Material: aluminum profile for 6063 T5.
2. Finish: wood grain and powder coating.
3. Glass: as per your requirement. Tampered glass, single clean glass, hollow glass, laminated glass, depolished glass, and so on.
4. Accessories: superior quality hardware from home and abroad.
5. Certification: ISO9001/SGS/TUV/another certificate that clients need.
6. Quality Control:
a. We operate the most strict quality control system, the detection is from the material, production process,
b. Die design→Die making→Smelting&alloying→QC→Extruding→Cutting→Heat Treatment→ QC→Surface treatment→QC→Welding→Packing→QC→Shipping→After-Sale Service
7. Your special requirement is available.

Features of The Aluminum Swing Window
High brightness and hardness
Strong coated adhesion
Anti-scratch, smoothness
High weather resistance, high corrosion resistance, good wear resistance
Fire-proof and good mechanical properties
Multiple chamber system designs enhance heat and sound insulation properties.
Applications of The Aluminum Swing Window
1. Real estate engineering projects or shopping malls, commercial buildings or apartments, airports or hotels, theaters or coffee shops, schools or hospitals, houses or villas, etc.
2. Interior or exterior place/position, bathroom or toilet, balcony or patio, kitchen or living room, etc.
Reliable Aluminum Swing Window Supplier – CHAL
CHAL supplies superb quality aluminum swing windows with simple lines and a luxurious look. You can choose different decoration bars to conform to your house fitment. Concealed fly screen, built-in blinds, and other considerate designs make this window mosquito-preventing and sun shading. The sash can be locked just by turning the handle, which is very easy to use. This window is suited to be used in bedrooms or studios.
The Order Process of Aluminum Swing Window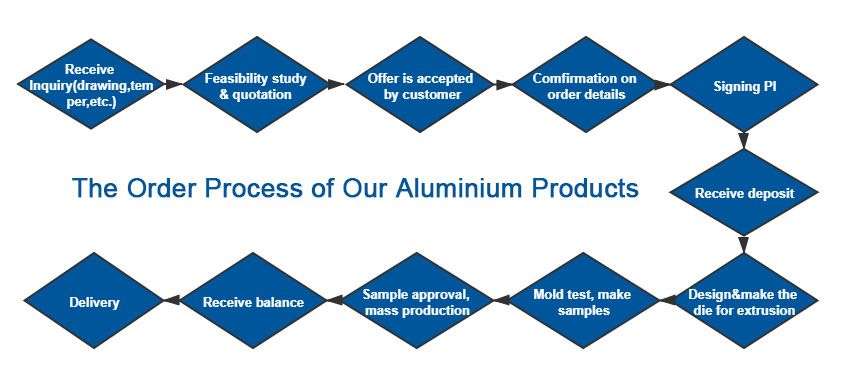 Related Aluminum Windows