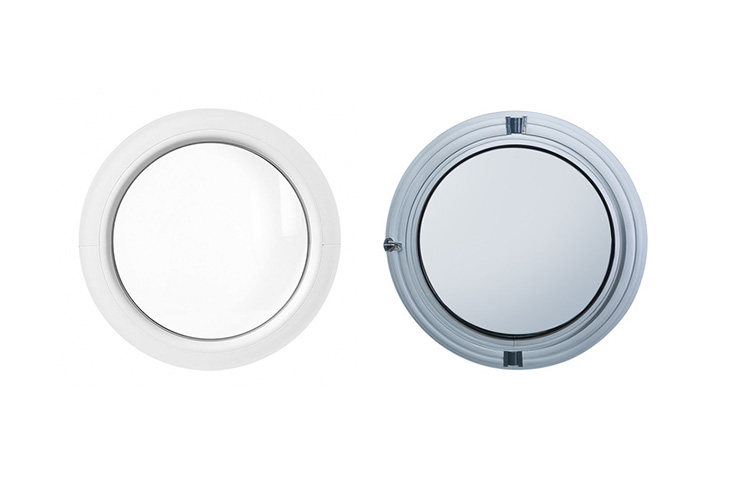 Aluminum Round Window
Material: aluminum profile for 6063 T5.
Finish: wood grain and powder coating.
Glass: as per your requirement.Tampered glass, single clean glass, hollow glass, laminated glass, depolished glass, and so on.
Accessories: superior quality hardware from home and abroad.
Your special requirement is available.
Property of Aluminum Round Window
Good light stability and heat stability.
Fireproof and has good mechanical properties.
Multiple chamber system design enhances heat and sound.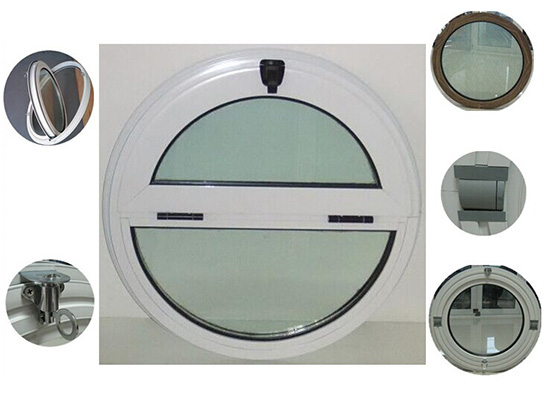 Main Features of Aluminum Round Window
1. Strong plasticity
Aluminum round windows and doors are metal materials, aluminum, and various metal elements cast into a variety of aluminum alloys, other doors, and windows, have unparalleled advantages, lightweight and high strength can be extruded into a variety of complex cross-section profiles, can satisfy door and window designer's various new section material requirements.
2. Long service life
Due to its lightweight, high density, precision processing, assembly, and precision, aluminum round windows and doors can be opened and closed lightly and flexibly, without noise, easy to use and maintain, corrosion resistance, small deformation, strong fire resistance, and long service life (50-100 years).
3. Environmental Protection and Energy Saving
The new material H-UPVC can be used to form a partition space between the internal and external profiles so that the heat conduction of the aluminum alloy is minimized, and the heat insulation, and the sound insulation effect are good.
4. Excellent weather resistance
Anti-acid and alkali corrosion and free from air pollution, and acid rain. ozone attack, UV-resistant, and long-term to maintain the inherent color and luster.
5. Elegant decorative effect
The paint finish uses a powder coating process and a woodgrain thermal transfer film. Powder coating is a high-grade spraying process, with excellent resistance to fading, anti-blooming, anti-oxygen pollution, acid rain, and other aggressive, anti-ultraviolet ability, and can withstand harsh weather conditions. Using thermal transfer technology, the wood grain is transferred to the surface of the metal plate to form a realistic wood grain on the surface of the product. The substrate does not need to be glued, and the plate does not need any treatment after the transfer.

Packing Detail of Aluminum Round Window
Our products are packed and labeled according to the regulations and customers' requests.
Great care is taken to avoid any damage which might be caused during storage or transportation.
The standard export packaging, plastic film, or craft paper is covered.
A wooden case or wooden pallet is adopted to protect products from damage during delivery.
Also, clear labels are tagged on the outside of the packages for easy identification of the products and quality information.
Order Process of Aluminum Round Window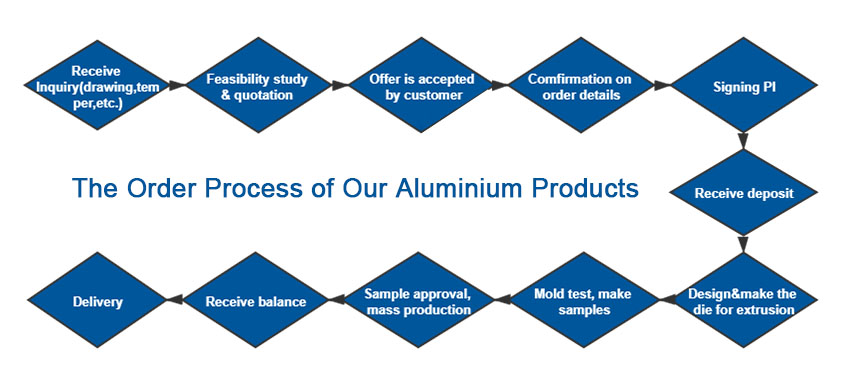 Related Aluminum Windows