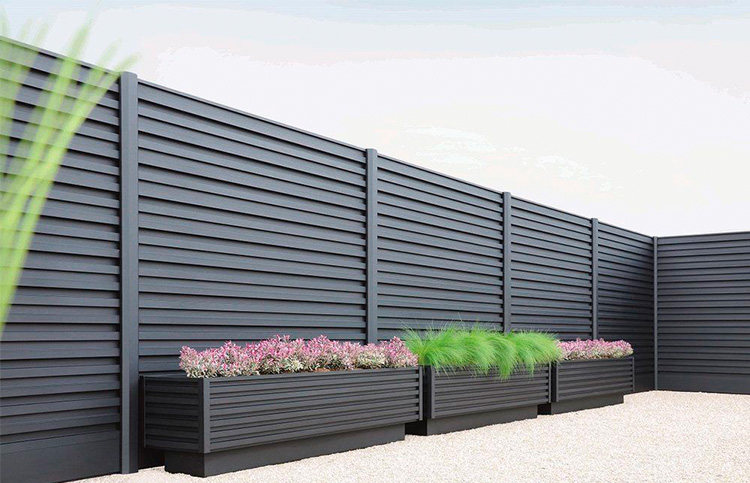 Aluminum Fence
Aluminum Fencing: Residential, commercial, and other decorative applications.
Residential and commercial aluminum fencing is easy to install. It not only adds security and protection to your property but will also beautify and add grandeur. Aluminum fences are known to have the strength of wrought iron fences despite being a lighter-weight fencing material. They're more affordable than iron fencing, but they are built to last for life. Quality aluminum fencing is manufactured with a protective powder coating, making this metal fencing virtually indestructible. It cannot rust or corrode no matter how much rain or flooding there is on your property.
CHAL has the most extensive selection of affordable, pre-assembled aluminum fencing with customized design, strict control for surface finish, accurate sizes, and competitive prices guaranteed.
Specifications of The Aluminum Fence
Material: Aluminium pipe, cast aluminum spear/panel
Colors: Customized colors available
Installation: Wall-mounted
Samples: Free Samples
Application: Garden Fence, Farm Fence, Residential Fence, Highway Fence, Railway Fence, Balcony Fence, Airport Fence, Stadium Fence, Municipal Fence, Bridge Fence, Stair Fence, Air-Condition Fence
Residential Aluminum Fence
Residential fencing can be used in a wide variety of residential applications. These types of aluminium fences are most commonly used to define property lines, keep children or pets contained, or enclose a swimming pool. Residential aluminum fences are strong enough for most applications and will add beauty and prestige to any property.
Commercial Aluminum Fence
Commercial fencing is heavier and more durable than residential-grade fences. It is ideal for areas where the strength of a commercial product is needed with a neighbor-friendly appearance. Commercial fences are most commonly used.
– Schools
– Public Swimming Pools
– High-End Residential Settings
– Factories
– Cemeteries
– Industrial Complexes
– Apartment Complexes
– Amusement Parks
– Restaurants
– Public Recreation Facilities
This type of aluminium fence is used in high-traffic areas or spaces requiring additional security.
---

Advantages of Residential and Commercial Aluminum Fence
1. The protective guards or fence and safety guarding/fence, large or small, to prevent unauthorized access to appointed areas or get in touch with moving components.
2. The surface is beautiful and corrosion-resistant.
3. The flexible T-slot aluminum profile can accommodate extra lighting and panel facilities or mesh in order to provide passive protection. The panels and mesh can simply be placed in the groove.
4. Easy to install, no machining required, neat and tidy.
Trustworthy Aluminium Fence Supplier – CHAL
CHAL makes a scale of ornamental aluminum fencing for every neighborhood, home style, and commercial application. For a low-maintenance, strong, and durable decorative fence with brand hinges. The aluminum fence manufactured by CHAL can be widely used as:
Garden Fence
Factory Fence
Mechanical Equipment Fence
Automatic Equipment Fence
Protective Fence
The Order Process of The Aluminum Fence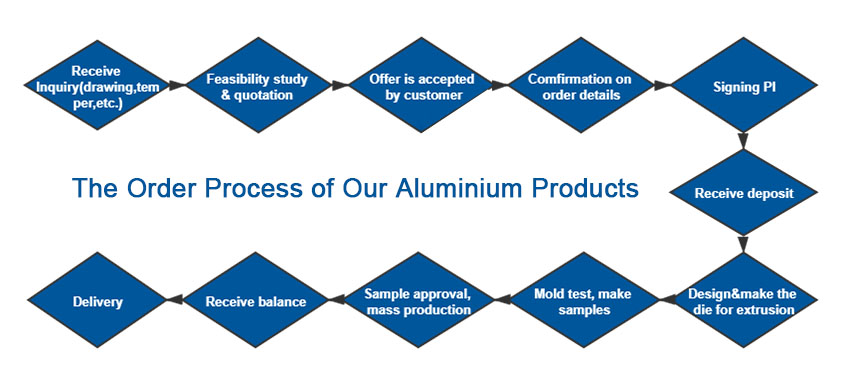 F&Q
Q1: Are you a trading company or manufacturer?
A1: We are a manufacturer.
Q2: What's your price?
A2: Price depends on the buyer's specific requirement.
1) Shop drawing/window schedule to show the window opening way, dimensions, quantity
2) Aluminium color
3) Type of glass
Related Aluminum Products