In today's ever-evolving world, materials with exceptional properties are in high demand across various industries. One such material that has gained widespread attention is aluminum magnesium alloy wire. This remarkable metal combines high strength, lightweight characteristics, and corrosion resistance, making it an ideal choice for a myriad of applications. In this article, we will delve into the diverse uses of aluminum magnesium alloy wire, exploring its significance in the aerospace, automotive, electronics, and construction industries.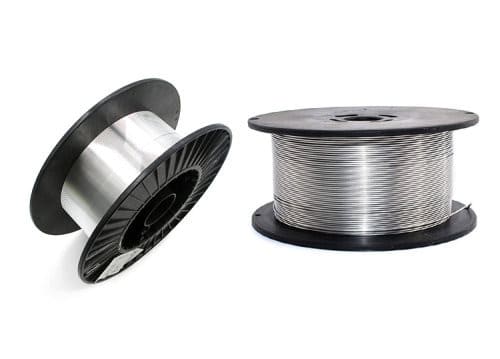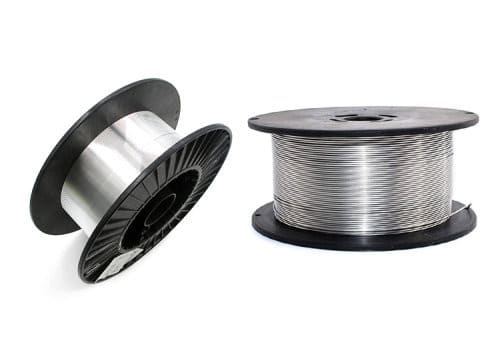 Applications in Aerospace
The aerospace industry demands materials of utmost reliability and performance, and aluminum magnesium alloy wire perfectly fits the bill. Its key attributes, including high strength, low density, and exceptional corrosion resistance, make it a preferred choice for manufacturing aerospace components.
Manufacturing Aircraft Components
Aerospace engineers and manufacturers rely on aluminum magnesium alloy wire for crafting vital aircraft parts. These components range from the robust fuselage to the intricate engine components. The alloy's high strength ensures the structural integrity of the aircraft, while its low density helps in reducing overall weight, contributing to enhanced fuel efficiency.
Additionally, the corrosion resistance of this alloy is of paramount importance in the aerospace industry, given the exposure of aircraft to harsh environmental conditions. Aluminum magnesium alloy wire helps extend the life of aircraft components, ensuring their long-term reliability.
Production of Satellite and Missile Components
Beyond commercial aircraft, this alloy finds applications in the production of satellite and missile components. These specialized applications demand materials that can withstand extreme conditions, and aluminum magnesium alloy wire's corrosion-resistant properties, combined with its lightweight nature, make it an excellent choice for these critical aerospace devices.
Applications in Automotive
The automotive industry is continually striving to improve vehicle performance, fuel efficiency, and environmental impact. Aluminum magnesium alloy wire has emerged as a crucial material in this pursuit, offering several advantages.
Manufacturing Vehicle Body
One of the primary applications of aluminum magnesium alloy wire in the automotive sector is in the production of vehicle bodies. Its lightweight yet strong properties contribute to reducing the overall weight of the vehicle. This weight reduction not only enhances fuel efficiency but also reduces carbon emissions, aligning with the industry's growing emphasis on sustainability.
Modern engines demand materials that can withstand high temperatures and mechanical stresses. Aluminum magnesium alloy wire's resilience and corrosion resistance make it a suitable choice for manufacturing engine components, ensuring the durability and reliability of automotive engines.
Suspension systems play a critical role in vehicle comfort and stability. The lightweight nature of aluminum magnesium alloy wire is advantageous in the manufacturing of suspension components. It allows for better handling and responsiveness while contributing to fuel efficiency by reducing the unsprung weight of the vehicle.
Comparatively, traditional steel materials fall short in these aspects, making aluminum magnesium alloy wire an increasingly popular choice in the automotive industry.


Applications in Electronics
As electronic devices become more advanced and compact, the materials used in their construction must meet stringent requirements for electrical and thermal conductivity. Aluminum magnesium alloy wire proves to be an invaluable asset in the world of electronics manufacturing.
Production of Leads, Connectors, and Cables
Electronic components often require intricate leads, connectors, and cables to ensure proper connectivity and signal transmission. Aluminum magnesium alloy wire, with its excellent electrical conductivity, is used in the production of these critical components, guaranteeing reliable performance in electronic devices.
Usage in Casings of Electronic Products
In addition to internal components, the alloy's lightweight and corrosion-resistant properties make it an attractive choice for the casings of electronic products such as mobile phones and tablets. These qualities contribute to the overall durability and aesthetic appeal of these devices, ensuring they can withstand daily wear and tear while maintaining a sleek appearance.
Applications in Construction
The construction industry is another domain where aluminum magnesium alloy wire plays a pivotal role. Its resistance to corrosion and decorative qualities make it a valuable component in various construction materials.
Manufacturing Exterior Walls
Aluminum magnesium alloy wire is used in the production of exterior wall materials. Its corrosion resistance ensures that these walls can withstand exposure to the elements, providing long-lasting protection to buildings. Additionally, its lightweight nature simplifies installation and transportation.
Roofing materials made from this alloy are not only durable but also aesthetically pleasing. The alloy's corrosion resistance ensures that roofs remain intact and visually appealing, even in harsh weather conditions. This attribute contributes to the overall longevity and attractiveness of buildings.
Aluminum magnesium alloy wire is a favored choice for manufacturing window frames. Its resistance to corrosion and lightweight characteristics make it an ideal material for windows that need to endure varying weather conditions. These frames enhance the overall aesthetics and functionality of buildings.
Comparative Advantages
In each of these industries, aluminum magnesium alloy wire offers significant advantages over traditional materials. Its ability to reduce weight while maintaining strength is a common theme across applications. This weight reduction has far-reaching benefits, including improved fuel efficiency in automotive applications and enhanced payload capacity in aerospace.
Moreover, the alloy's corrosion resistance contributes to the longevity of components and structures, reducing maintenance costs and ensuring the sustainability of materials over time.

Conclusion
Aluminum magnesium alloy wire has carved a niche for itself in multiple industries due to its unique combination of properties. From aerospace to automotive, electronics to construction, its high strength, lightweight nature, and corrosion resistance have made it an indispensable material. As technology continues to advance and environmental concerns grow, the future of this versatile alloy looks brighter than ever, offering solutions that align with the demands of modern industries. Its journey from the laboratory to practical applications is a testament to human ingenuity and the relentless pursuit of innovation.
Related Products
Related Articles