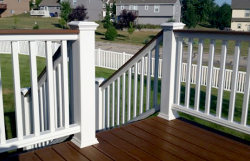 Aluminum Railing
Aluminum railing is code certified and durable. Available in level and stair railing kits, it is engineered to provide safety and to be the highlight of your deck, porch, balcony, or other outdoor space. An aluminum railing is a perfect decoration for any home or business.
CHAL brings you superior quality aluminium railing with unique style options combining form, function, and versatility to add a rich, stylish look to your home while adding safety and security at the same time.
Product Description of The Aluminum Railing
1. The aluminum railing is anti-rust, anti-corrosion, and has long-term usage without deformation.
2. Aluminium material is with high plasticity, it's easy to cut, bend, extrude, for,e, and stamp.
3. Featuring lightweight and strong, it's convenient for shipping and installation.
4. Various surface treatment ways and multi-production processes to assure the products are with good finishing and nice appearance, a wide variety of colors with customer service available.
5. Various patterns of the aluminum railing can be chosen according to the requirements.

Benefits of The Aluminium Railing
Durability
One of the biggest benefits of an aluminum railing is its ability to withstand the elements. Aluminum is a non-ferrous metal, which means no matter what mother nature decides to throw at your home or business, you don't need to worry about excessive corrosion or rust. It won't warp, rot or rust like wood, steel, or iron railings.
Plus, as is the case with all weatherable products, it is made to last with the best materials on the market today.
Safety
Part of the benefit of porch railing is to add security to your home or business, and our aluminum railing will do just that.
Low Maintenance
Unlike wood, aluminum railing doesn't need to be repainted year after year. And because there are minimal rust and corrosion, you don't need to worry about constantly replacing or maintaining it. Even the installation is easy and does not require any special tools or skills making it perfect for either a contractor or a do-it-yourself homeowner.
Cost-Efficiency
Aluminum railing is much cheaper than iron or steel alternatives, and when you consider the savings you'll avoid costly and time-consuming maintenance, aluminum is one of the most cost-effective choices.
Tested Toughness
Aluminum railing delivers superior product design for stronger structural integrity in aluminum railing and gates.
Why Choose CHAL As Your Supplier of Aluminum Railing?
1. It is both decorative and protective.
2. They find most applications in yards, balconies, and corridors.
3. Our unique surface treatment gives the rails an exquisite look and enables them to withstand rough weather without fading and cracking.
4. Anodizing, powder coating finishing, and wood grain finishing of surface treatments are optional.

The Order Process of The Aluminum Railing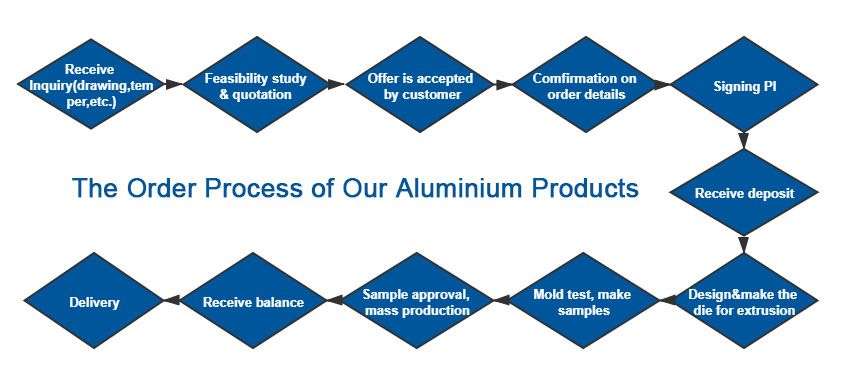 ---
Related Aluminum Products