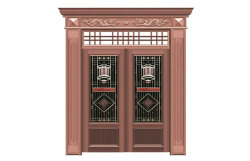 Aluminium Panel Door
An aluminium panel door can be used in industrial buildings as well as residential buildings as a side entrance to the garage or the boiler room. The door has a modern and elegant anodized aluminium frame, with different glass panels. Extrusions are made with enough materials and have homogenous thickness. The special force position is thickened and added with reinforced parts. The whole structure of the door sash is tight and firm, wind stress resistance and anti-impact performance are above the national standard of doors and windows.
Product Details of Aluminium Panel Door
Products I
1. Material: door frame is for aluminum profile. The door panel is for aluminium panel.
2. Inner structure: stone wool and polyurethane.
3. Accessories: superior quality hardware from home and abroad, as per your requirement.
4. Diversified colors and patterns.
5. Door leaf thickness: 40-80mm property: shockproof, soundproof, warmth preserved, anti-pry, anti-drill.
Products II
1. Aluminium profile for 6063 T5.
2. Aluminium door panel: high corrosion resistance, weather resistance, heat resistance, alkali resistance and impact resistance, the door model with two types and two colors will match the interior decoration style perfectly.
3. Surface finish: available in anodized, electrophoresis, wood grain, and powder coated.
4. Accessory: domestic or import is optional.
5. Glass: hollow glass (double glass).
6. Multi-point lock: 5 points.
7. Door leaf thickness: 46mm.
8. Door frame width: 46mm.
9. Door leaf aluminum panel: 1.0mm.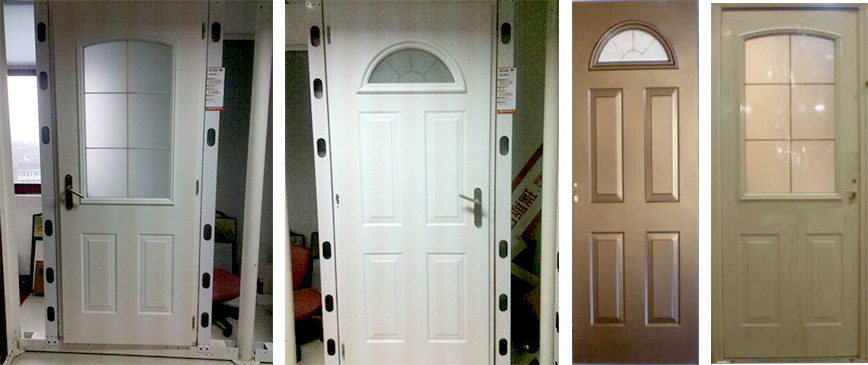 ---
Why Choose CHAL As Your Supplier of Aluminium Panel Door
1. The aluminum panel door offered by CHAL uses stainless sliding tracks with pulleys that can load 400KG and work 100000 times without damage.
2. Double-layers fully sealed automotive-grade safety glass, with chemical molecular sieves, argon inflated, and double-layer sealing, ensures a better sealing effect.
3. The leaf framework and the opening frame are powder coated.
4. Glass for option:
a. polycarbonate thickness between 3mm to 4mm, single or dual-pane are available
b. tempered glass: 4mm, single or insulated are available
c. laminated glass
d. mirror glass
5. UV proof.
6. The door applies to various modern, simple and fashionable architectural styles, such as commercial shops, chain-stores, etc.
7. Exquisite lock with smooth outlines, it feels comfortable, the beauty of aluminum alloy and retro style is combined into the handle.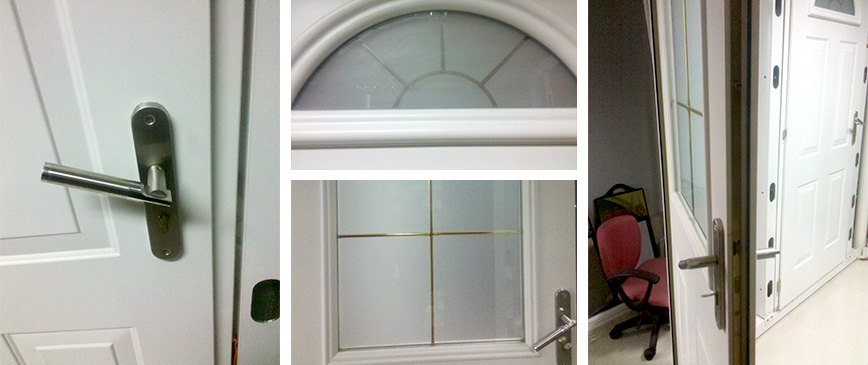 CHAL provides a high-quality aluminum panel door, with various designs which makes the door a popular choice for glazed entrance doors, whether it's the whole door or a smaller glazed panel.