Aluminium Flat Wire
Aluminium Flat Wire is a kind of flexible, bendable wire, and crafting wire is made of malleable yet durable aluminum, perfect for wrapping, bending, and shaping. It can be straightened or bent with hands and be cut with scissors or wire cutters easily.
Aluminium Flat Wire Supplier
Aluminium Flat Wire is made of oil-free round aluminum rod, which is extruded through the doe by different specifications. It can be used as a finished product, such as jewelry making. It can be wrapped around gemstones or made into earrings, necklaces, bracelets, or chain maille. For example, 5065 flat wire can be used for the zipper, and it has excellent economic performance and excellent mechanical performance. It can also be an intermediate product, widely used in motors, transformers, welding machines, and other similar equipment.
CHAL Aluminium Corporation is a leading supplier of aluminium flat wire. If you want to know more about our aluminium flat wire or other aluminum products, please feel free to contact us. We will reply to you as soon as possible.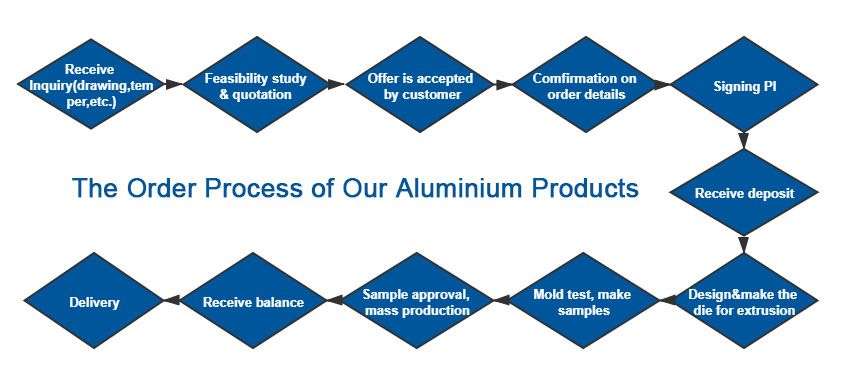 Product Details
Alloy material: 1050, 1070, 1350, 1370, 5056, etc.
Standard: GB5584.3-2009, IEC 60317-16 60317-16/28, MW36 60317-29 BS6811, MW18 60317-18, MW20 60317-47
Thickness: 0.80mm – 12.60mm
Width: 2.00mm – 18.00mm
Width/thickness ratio: 1.4<w/t<8.0
Type: Flat
Brand: CHAL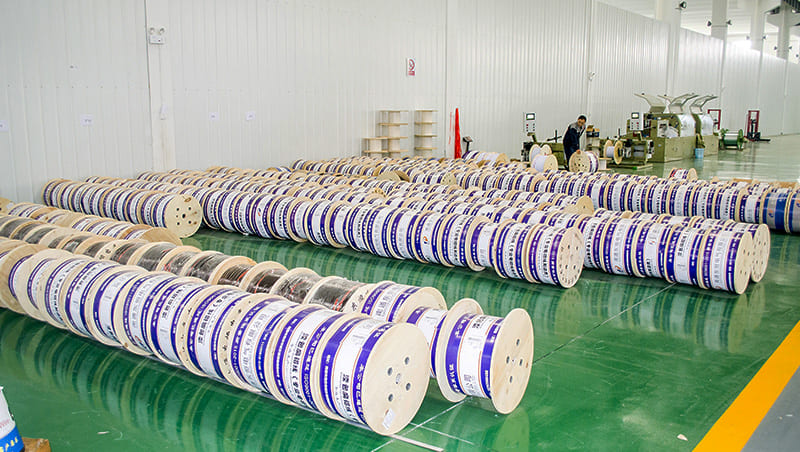 Characteristics of Aluminium Flat Wire
Good resistance to abrasion
High mechanical property
Excellent bending property suitable for winding
Good chemical resistance

Application of Aluminium Flat Wire
Finished product: For crafting, aluminum flat wire can be shaped into wreaths, hangers, coasters, picture frames & holders, sun catchers, sculptures, napkin rings, letters, mesh, ornaments, bird feeders, doll frames and decorative embellishments.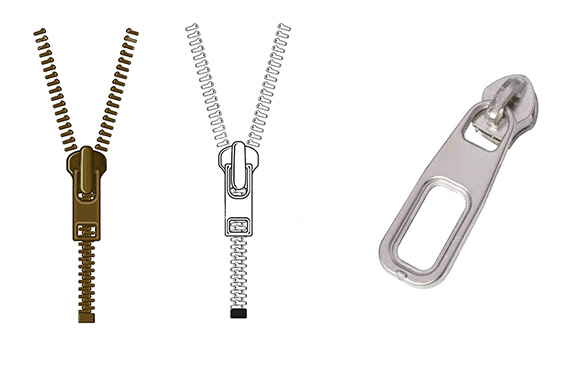 Intermediate product: Aluminum flat wire can be made into cable conductor, shield braiding, single-conductor and stranded conductor, copper-clad aluminium material, etc.
Packing & Shipping
About Delivery:
DHL/ TNT/ EMS/ Aramex/ ETC/ FedEx and more.
For air shipment, please choose your favorite shipping method according to your requirement.
The shipping discount is different in different seasons and depend on different weight, we will choose the cheapest and safest way according to your quantities.
Normally, it will take around 7~15 days from China to the destination country, please note that some remote place will need more days.
Shipping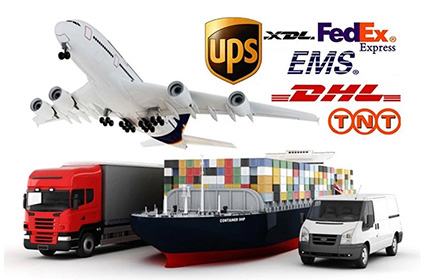 Why Choose Us?
We will reply to your inquiry within 24 hours.
We have a strong and enthusiastic sales team with high professionalism who can serve you in an effective way.
We have a strict quality/inspection control system to ensure the quality of our products.
We offer favorable and great competitive price at high quality.
We offer fine packing to protect the products before shipping.
We are certified by ISO9001:2008 quality management system, SGS, mechanical and electrical product standards.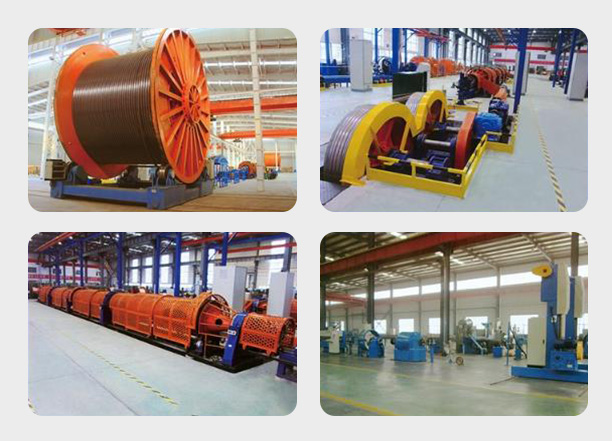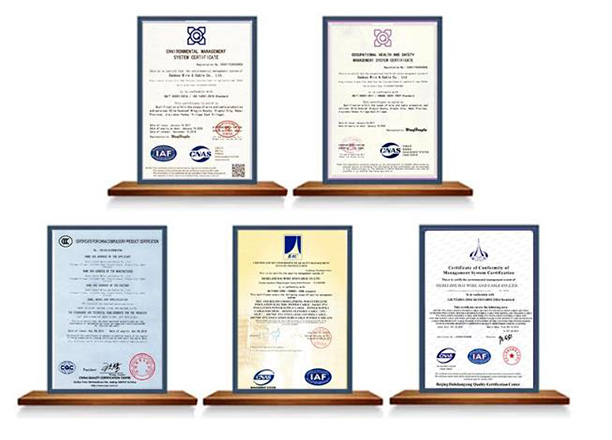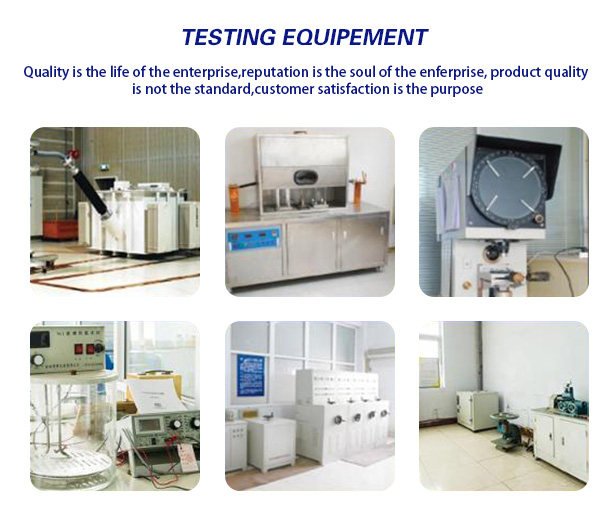 Our Service
OEM / ODM service and support
OEM including:
a) Customize printing LOGO on the product
b) Customize package and logo on the box
c) Paste sticker for box
* Samples time: 2-7 working days
* Effective communication within 24 hours
* Testing from material to final products according to international standard.
FAQ
Company View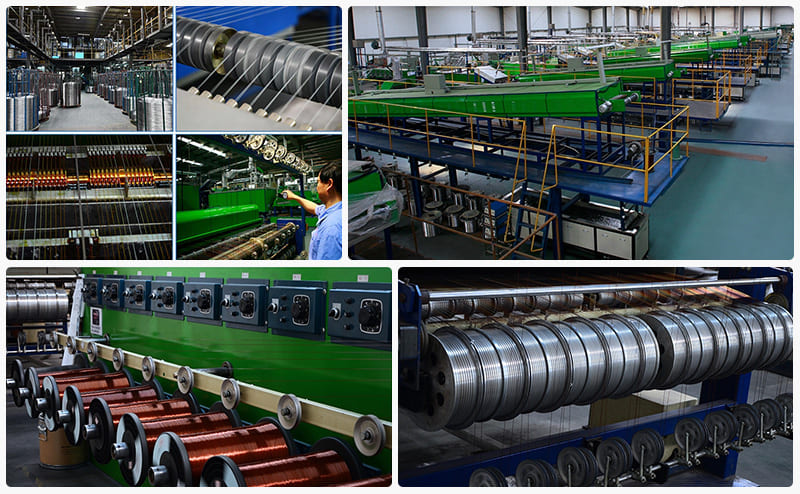 What is the difference between copper and aluminium wires?
In terms of conductivity, a copper wire is about twice as conductive as an aluminium wire of the same diameter. It will also be heavier, though. If you compare two wires of the same weight and length (but different diameters, because of different density), they will be more or less equally conductive, and maybe aluminum will even get the upper hand by weight.
In terms of mechanical properties, copper is much more elastic than aluminum in the sense that it is better at being bent/stretched/pulled without being permanently deformed. Aluminium is very ductile, easily plied or formed, but it will not go back to its original shape or form. Consequently, aluminum usually is not used in stranded cables, as the stress on the individual strands when the cable is being flexed would cause some of them to break. Therefore aluminium cables are usually solid, which again means they become stiff compared to a stranded copper cable of the same amp rating.
Chemically, aluminium has excellent resistance against corrosion, whereas copper is more vulnerable, although more resistant than steel. Galvanic corrosion due to current leaks to other conductive materials may, however, accelerate corrosion rapidly.
Last but not least, aluminum is cheaper than copper, and it is way cheaper to recycle.
In short, copper is more compact in volume, easier to pull, but somewhat more expensive. Therefore copper cables are mostly used in smaller diameters serving all the endpoints of the power grid. For domestic houses and small scale buildings, all cables will usually be of copper.
Aluminium cables are bulkier, harder to manhandle, but cheaper and very resistant. Consequently, they are widely used for main power lines of high amperage serving a whole district or some major building facilities.
---