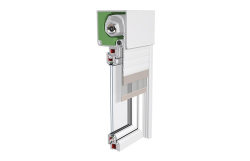 Aluminium Winding Louver
Outdoor sunshade louver is made of special AlMg3 alloy with anti-corrosion glaze painting, which can be controlled by hand or motor. The product can be adjusted at any angle and can be completely folded up. The outdoor louver series are made of aluminium alloy with high strength and no maintenance. Compared with traditional shading fabric, the dimming performance is superior. When the system is used for shading outdoor buildings, the energy-saving effect is far beyond that of the indoor shading system.
With simulating wood texture, smooth operation. It would be a perfect combination to use this window together with a swing and tilt window, enhancing the heat-isolation, sound-isolation and artistic value all to perfection. The advanced thermo-transfer technique is used to make aluminium louvers have a timber looking.
---
The Order Process of Aluminium Winding Louver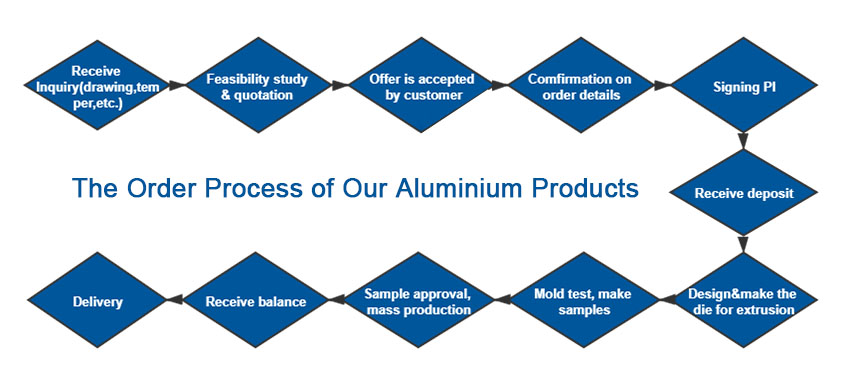 ---
Specification of Aluminium Winding Louver
CERTIFICATES: ISO9001:2000
1. Panel open style: swing with the handle 90 degrees or fixed
2. Shutter blinds open style: 45 degrees with the knob
3. The blinds profile wall thickness: 1.0mm
4. The blinds width: 50mm
5. The window frame wall thickness: 1.5mm, door 2.0mm
6. The shutter thickness (from outside to inside): 50mm
7. Applied to luxurious houses or villas
8. Main customers: B&Q(4 years), Saint- Gobain(5 years), B&D doors (3 years)
9. We have designed a special series for European and Australian markets
---

Our Advantages
1. We can make 0.4mm ultrathin material
2. Good wear and corrosion resistance
3. Surface Finish: Anodized, Powder Coating or as your request
4. Smoothness, attractive and elegant looking to meet your preferences
5. We provide One Package Service: Extruding, CNC Milling, CNC Drilling, Precise Cutting, Special surface treatment and packing, etc.
Applications of Aluminium Winding Louver
● School, hotel
● Terminal/terminal
● Conference hall, opera house
● Sports venues • reception lobby
● Residences along viaducts or highways
● Noisy factories and dormitories
---

Packaging & Shipping
All of our products are packed as the following steps.
We use wooden pallets, stronger and more stable.
Step 1. Corners are protected by cardboard to avoid collision damage;
Step 2. Frames are wrapped with protective tapes to avoid scratching;
Step 3. Fix our products on iron pallets by metal fixed strip;
Step 4. Reinforce our products with plastic belts;
Step 5. PE films cover to keep the moisture away;
Step 6. Tie up iron pallets in a container with durable plastic belts;
Step 7. Fill the space between pallets with airbags to ensure stability.
With full protection, our products can arrive at your place safe and sound.
About Us
CHAL Aluminium provides you with first-rate quality, attractive and reasonable prices. Excellent surface quality and package, fast delivery. If you are looking for an aluminum winding louver supplier in China, CHAL is your best choice. We promise you the best price and excellent service. For more detailed information, please feel free to contact us directly.
As a professional manufacturer and supplier of aluminum sheets, CHAL can provide you with an aluminum winding louver, which is used in diverse industrial applications. We have reliable quality, reasonable prices, and prompt delivery. Common specifications are in stock. Special sizes can be customized according to clients' requests. Please contact us if you have any questions. We will be glad to serve you.