Aluminium Multi-channel/Multi-port Tube
Aluminum multi-channel tube, also called multi-port extrusion, is an excellent candidate for most heat transfer applications. This flat and rectangular extruded tube is made of several channels that increase the heat transfer through a higher surface per volume ratio. It's lightweight, corrosion-resistant, and an excellent choice wherever strength is required.
CHAL is an excellent factory in producing a multi-channel aluminium tube, so it can provide various multi-channel aluminum tubes with different sizes, shapes, aluminium alloy. CHAL Aluminium Corporation is a professional supplier of Aluminium Alloy Tube with high quality, the aluminium tube price is reasonable. Our products have excellent economic performance as well as excellent mechanical performance and safety.
Products Description
Aluminium multi-channel tube is also called aluminium multi-port tube. It's for the auto air-conditioning industry.
Aluminum multi-channel tube contains a common aluminium pipe, sharp corner pipe, internal tooth pipe, zinc spraying pipe, conjoined pipe, intercooler flat pipe and other special pipes. mainly be used on the automotive air conditioner, public air conditioner, heat exchanger, condenser, evaporator.
The big or small multi-channel tubes are available in various sizes and alloys, ensuring the best properties for the purpose required.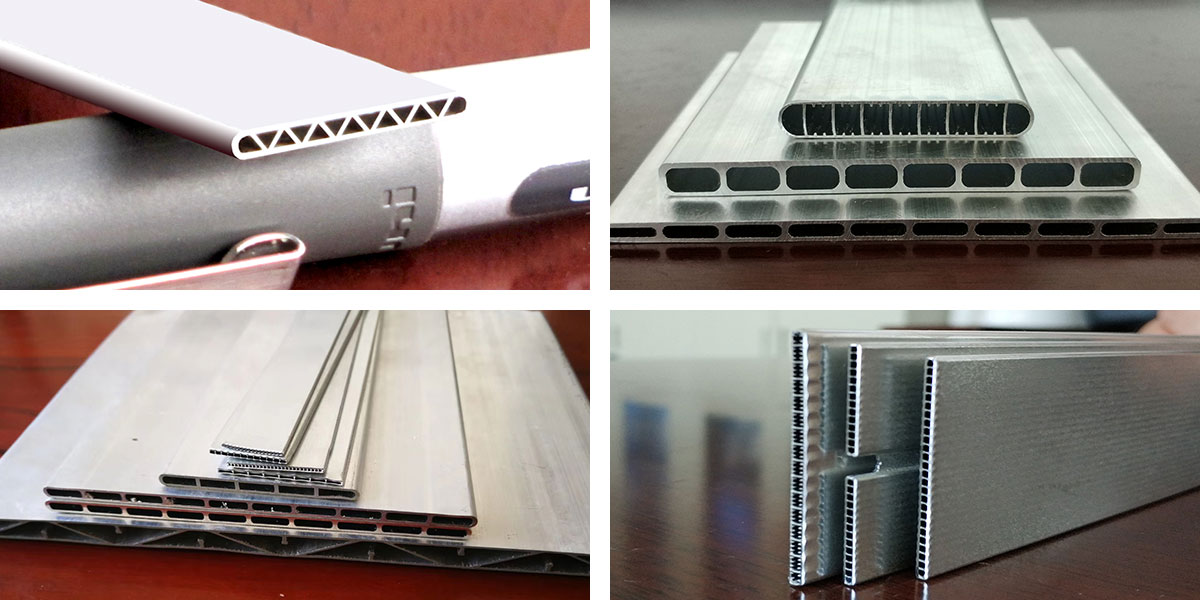 Alloy
1100, 3003, 6063
Standard
ASTM /GM
Characteristics
● Lightweight
● Corrosion-resistant
● Excellent heat transfer performance
● Tighter tolerances
● Reduced assembly time
● High level of surface quality
● Big and wide aluminum extrusions for diverse applications
Specification of Aluminium Multi-channel Tube
Contact us to get our new specification list (download specification list)
| | | |
| --- | --- | --- |
| Channels | Width(mm) | Thickness(mm) |
| 0-80 | 8-460 | 0.25mm-10mm |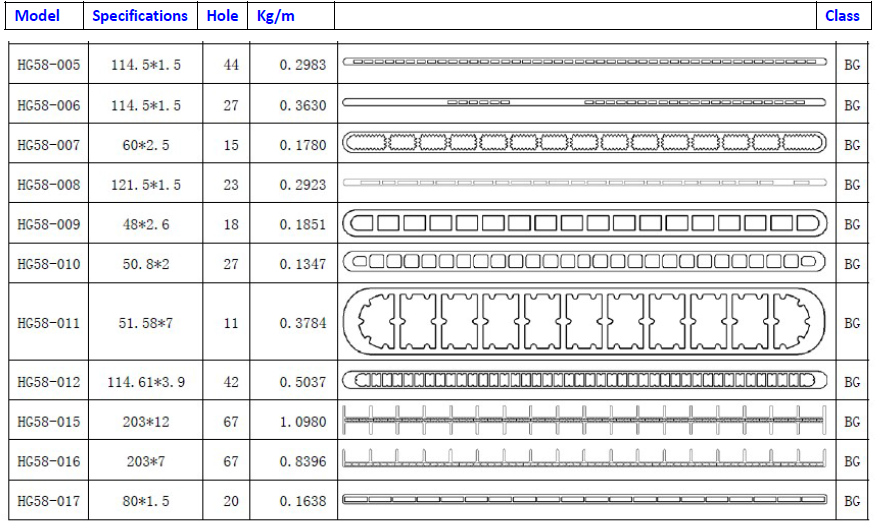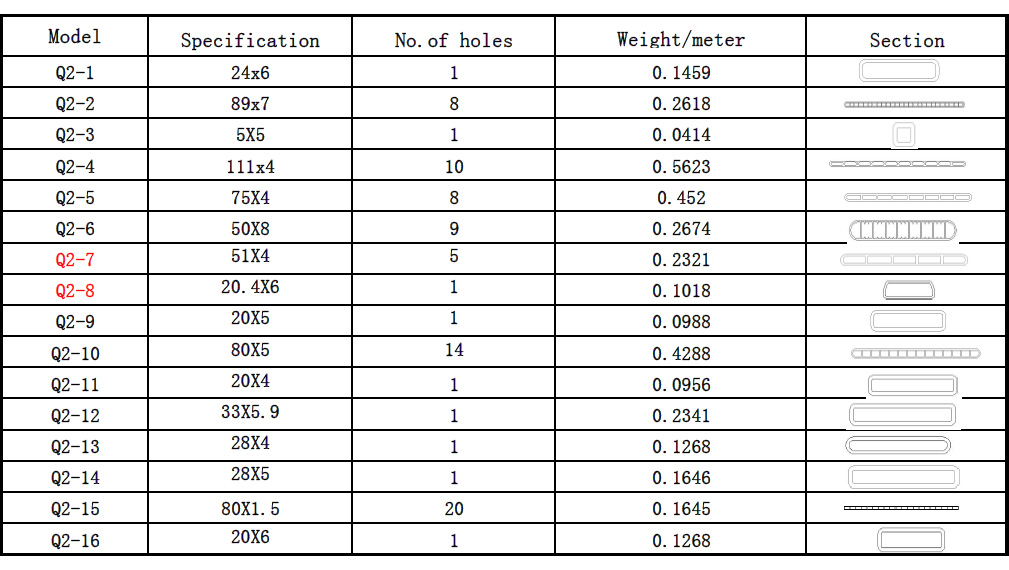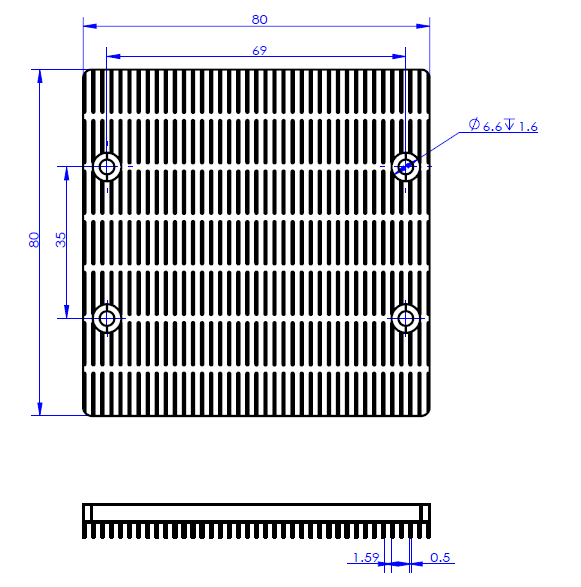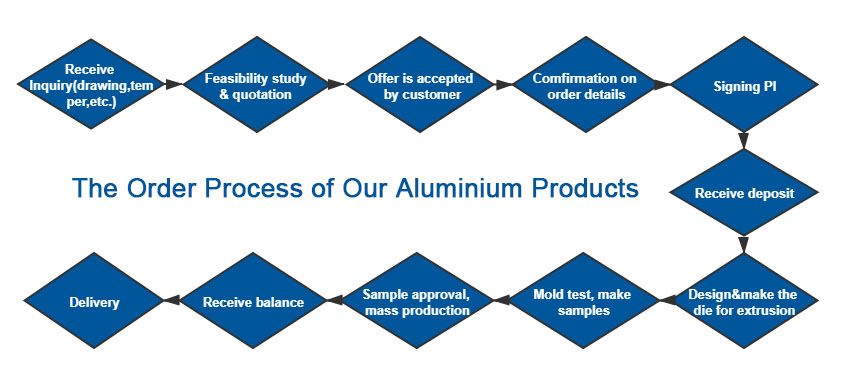 Advantages of Aluminium Multi-channel Tube
● Small cross-section
● Big flatness ratio
● Thin wall thickness
● Strict qualifications
● Customers' aluminum parallel-flow type condenser tube design is available
● Galvanized/zinced aluminum air conditioner evaporator tubes are available
● Mainly used in heat exchangers for light vehicle air conditioning systems
● Suitable for condensers and evaporators
● For the special demands of the clients, qualified samples could be offered within one month according to the requirement
Packing Detail of Aluminium Multi-channel Tube
1. Our products are packed and labelled according to the regulations and customer requests.
2. Great care is taken to avoid any damage which might be caused during storage or transportation.
3. The standard export packaging, plastic film or craft paper covered.
4. Wooden case or wooden pallet is adopted to protect products from damage during delivery.
5. Also, clear labels are tagged on the outside of the packages for easy identification of the products and quality information.