3003 Aluminum Motor Housing Extrusion
Aluminum motor housing extrusion, also called aluminum motor enclosure or aluminum motor shell, is a kind of machined aluminum extrusion. The aluminum motor housing is mainly used as a motor body to protect internal devices. There are many manufacturing processes of aluminum motor housing It is involved in precision machinery, the fine chemical industry, micro-machining, magnetic material processing, winding manufacturing, insulation treatment, and other technologies. To ensure the quality of the products, a series of precision testing instruments are needed, too.
The high-quality fully enclosed aluminum motor housing extrusion designed and produced by CHAL Aluminium Corporation is specially used as the motor body. It comes with good heat dissipation and protection, stable temperature rise, waterproof and moisture-proof, beautiful appearance.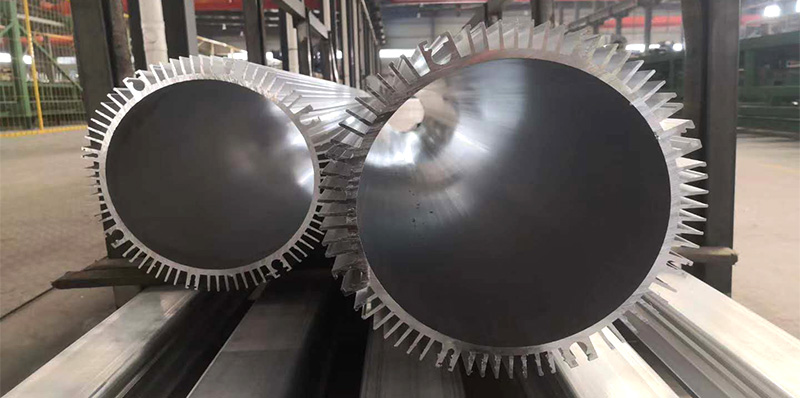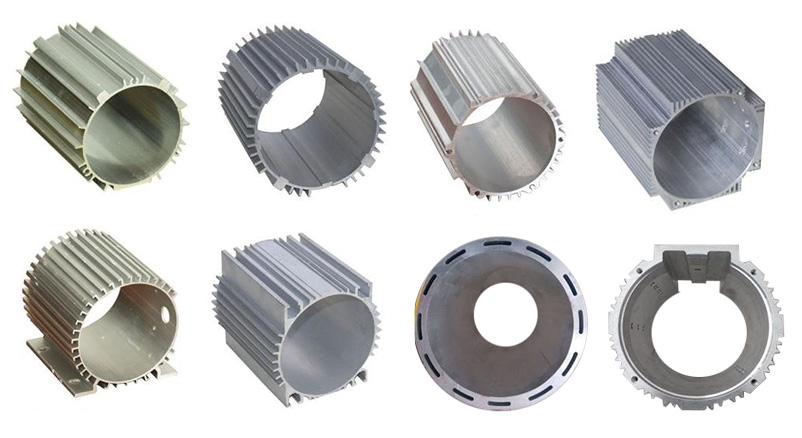 Chemical Composition of 3003 Aluminum Motor Housing Extrusion
Alloy
Chemical Component(%)
Si
Fe
Cu
Mn
Mg
Cr
Zn
Ti
Zr
Other
Al
Each
Total
6063
0.20-0.6
≤0.35
≤0.10
≤0.10
0.45-0.9
≤0.10
≤0.10
≤0.10
–
≤0.05
≤0.15
Remain
6063A
0.30-0.6
0.15-0.35
≤0.10
≤0.15
0.60-0.9
≤0.05
≤0.15
≤0.10
–
≤0.05
≤0.15
Remain
Alloy for 3003 Aluminum Motor Housing Extrusion
Alloy
Temper
Surface
6063
T5 / T6
1. Mill finish
2. Color anodized surface
3. Color painted surface

6063A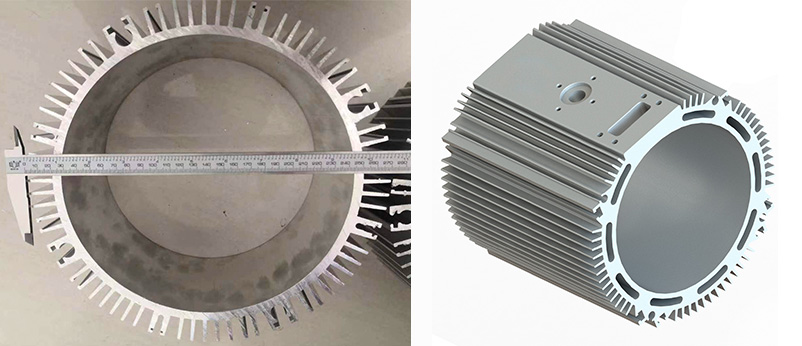 Order Process of 3003 Aluminum Motor Housing Extrusion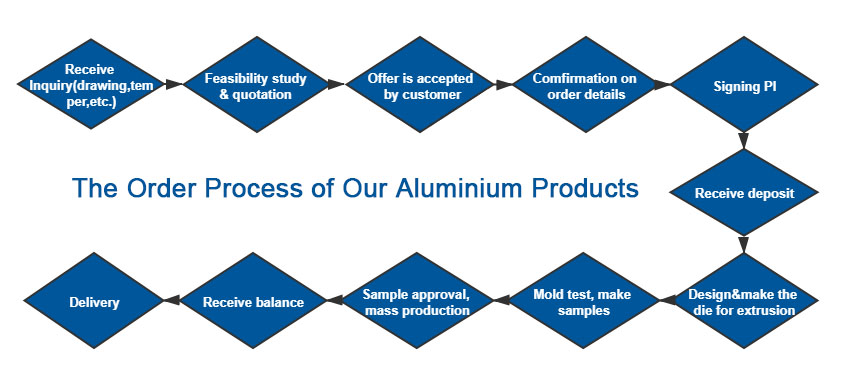 Advantages and Applications of 3003 Aluminum Motor Housing Extrusion
Aluminium alloy has the good performance of extensibility and lowers specific gravity, aluminium motor housing extrusion made of aluminium alloy has advantages in a lightweight, high strength, large cooling area, good heat dissipation, great thermal conductivity, tensile strength, surface appearance, etc. Aluminium extruded motor housing is mainly applied to the generator, starting motor, micro motor, micro motor, environmental air conditioner motor, water-cooled air conditioning motor, air compressor motor, negative pressure blowers, electric motor, electro-tricycle motor, cooling tower machine, electric power tool motor, non- explosion-proof motor and gear motor, aluminium motor shell for air cooler, etc.
With the energy conservation and emission reduction and the concept of low-carbon deeply popular, the new energy automobile industry is also experiencing a boom in research & development and volume production. The aluminium alloy water cooling cycle heat dissipation housing is widely used as the supporting products of new energy vehicles.
Why Choose CHAL for 3003 Aluminum Motor Housing Extrusion?
CHAL can make the moulds by ourselves, so we could make moulds as you offer the section drawing or sample.
Customizing service is available as you offer us the design drawings.
Material: any grade of aluminium alloy.
Finish: mill finish, anodizing, electrophoretic, PVDF, and powder coating.
Specification: as per customers' requirements.
Inward no crumbs cutting.
Highly efficient energy emission.
If you need aluminium motor housing profile extrusions, our catalog of 50 stock dies may contain the profile you're looking for. If not, a custom die can be created to suit your needs at a nominal cost. These extrusions are generally made from 6063 alloys, and clear and anodized surface treatments are available, but you can select other alloy and finish options as well. Browse our catalog to see the standard shapes we offer and see if they meet your requirements.

A Complete Range of Aluminium Profile Extrusion
CHAL Extrusion is an advanced soft alloy aluminium extruder, offering the industry's most comprehensive product line. Our products are available in standard and custom shapes (solid, semi-hollow and hollows), in a complete range of structural angles, T slots, tubes channels, tees, zees, H-beams and I-beams, and seamless and structural aluminium pipe and tube.
Standard
ASTM /GM
Other Aluminum Product Recommendations