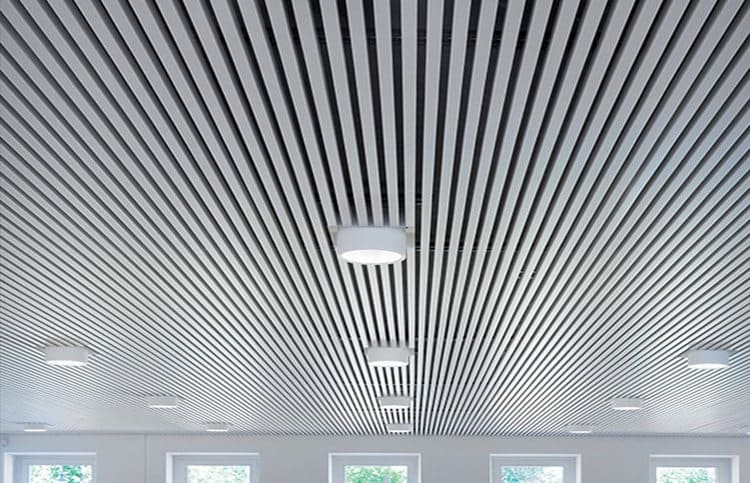 Aluminum Ceiling System
The aluminum ceiling system has a variety of styles. An aluminum press machine extrudes the aluminum profile for the ceiling system via tooling. Its hardness and straightness are far better than other ceiling materials. And it is not easy to deform and fade because of the characteristics of aluminum. Easy installation structure. The critical upper keel is connected with the section hammer by screws and special components. Overall structural stability is good, and a strong wind won't shake it. CHAL with decades of experience in creating innovative ceiling systems for the utility sector, we are able to offer you the best quality products and support services for all your architectural projects.
---
The Order Process of Aluminum Ceiling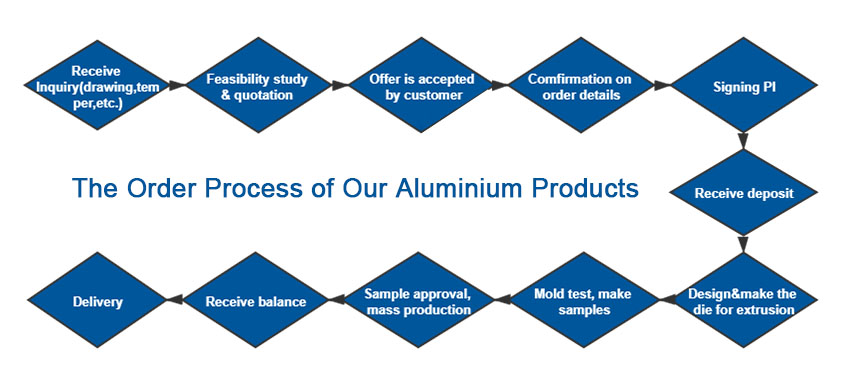 ---
Advantages of Aluminum Ceiling
● Good hardness and straightness, non-deformation;
● The surface color is rich and varied and can be customized;
● Specifications can be customized to meet various needs;
● Visual permeability open, conducive to exhaust heat dissipation, strong wind resistance;
● Flexible adjustment of height, and spacing. A rich sense of spatial hierarchy;
● Be able to work with air conditioning, lighting, shower, and other facilities to make efficient use of space;
● Aluminum alloy material can be completely recycled and reused, is safe and environmental protection, has no pollution, and has a long service life.
---

Applications of Aluminum Ceiling System
● Airports, Subway Stations, Railway Stations
● Shopping Malls, Leisure Places, High-end Clubs
● Hallways, Office Buildings
● Bars, Gardens, Restaurants, KTV, and Public leisure places
CHAL Aluminum Ceiling System
CHAL is dedicated to supplying ceilings that are sustainable, durable, and suitable for exterior and interior applications. We like to think outside of the box, be creative, and develop an understanding of our customers. We have invested heavily in research & development with a real focus on ceiling innovation. At CHAL, we lay a great store in the training of our technical engineers. They are on hand to work with you to deliver a ceiling system on even the most complex of building projects. Our knowledgeable consultants and project engineers work on applications of every kind: from stadiums to airports, museums, and beyond, and will help specify sustainable design versatile integration systems and create a ceiling topography that gives every space its own personality.
Packing Detail of Aluminum Ceiling System
1. Our products are packed and labeled according to the regulations and customers' requests.
2. Great care is taken to avoid any damage caused during storage or transportation.
3. The standard export packaging, plastic film, or craft paper covered.
4. Wooden case or wooden pallet is adopted to protect products from damage during delivery.
5. Also, clear labels are tagged on the outside of the packages for easy identification of the products and quality information.
---

F&Q
Q1: Are you a trading company or manufacturer?
A1: We are an aluminum manufacturer.
Q2: What's your price?
A2: Price depends on the buyer's specific requirements.
1) Shop drawing/window schedule to show the window opening way, dimensions, quantity
2) Aluminium color
3) Type of glass